Anyone who's worked in a call center knows it takes a lot to win over a customer through the phone — and not much to lose them. Using software with call center customer relationship management (CRM) for call centers is one of the best ways to improve performance, whether you're focused on appointment setting or phone outreach.
At Myphoner, telemarketing is what we do best, so we'll be sharing our top picks for CRM software — along with some tips to help you make the best choice.
What is CRM for Call Center?
Customer relationship management (CRM) software contains a database and other tools that give teams easy access to information about their clients. So, CRM for call centers focuses on providing call center workers with everything they need to support customers, such as their account information and history.
As a result, agents can help customers more, because they'll be able to immediately understand their issue without having to ask multiple questions first. Plus, agents can offer a tailored experience by understanding a customer's previous experiences.
In some cases, CRMs for call centers also serve as case management tools with features like automated workflows, notifications to follow up with leads, and more. This may help to boost customer satisfaction.
Why are These Tools Important?
If it's still not clear to you why CRMs for call centers can be so advantageous, let's take a closer look at the main benefits.
Improved Customer Experience
Few things are more important for a call center than customer satisfaction, and a CRM can make a huge difference here. By helping representatives do their job more effectively and solve issues quickly, CRM platforms often improve client experience.
Centralized Customer Data
To the customer, it might seem like their experience on a call is all about how helpful and personable a representative is. But behind the scenes, their ability to help all comes down to having the right tools.
Since a CRM gives agents instant access to everything they need to know about the customer and their history, they can do their job more easily.
Enhanced Overall Efficiency
We've already mentioned that customer CRM can help representatives be more efficient when talking to customers. But the productivity benefits go beyond that — when everything is functioning smoothly in the calls, the rest of operations can also function better. Marketing managers can learn from the data in the CRM, for instance.
60% of businesses say a CRM platform boosted their productivity.
Criteria to Consider When Choosing CRM for Call Center
While a CRM for a call center is a must, not every program offers the same value. So, make sure you know how to differentiate between them when you're searching.
Cloud or On-Premise
If you opt for a cloud CRM, you'll access the software online over the cloud, but the server storing the data will belong to the software provider. In other words, you can access the program online and won't need to install any hardware.
Meanwhile, in the case of on-premise CRMs. you'll store the data on your own server and network. This article will focus on cloud-based CRMs since they're a more practical option for small- and medium-sized companies. Mainly based on the fact that cloud based CRMs are incredibly cost-effective.
Call Center Software Features
Useful call center software features include:
Call queuing
Voicemail
Predictive dialing
Call monitoring
Skills-based rerouting
But there are many, many more you could encounter — so do your research first.
Make Sure the System Integrates with Other Applications
To really reap the efficiency benefits of CRM for call centers, you'll want to make the most of integrations. These allow you to sync data between different apps, such as project management or email marketing programs.
Best CRM for Call Center
Now we've covered the basics of what to expect from CRMs for call centers, we can dive into the most important part of all: Finding the best CRM for your business. We'll run through our top ten choices.
Myphoner
EngageBay
CloudTalk
Dialpad
Aircall
TalkDesk
Nextiva
RingCentral
Pipedrive
Zoho CRM
1. Best Cloud-Based: Myphoner
Myphoner's industry-leading cloud CRM platform makes it easier for teams to manage their workflow and track leads, thanks to a number of tools.
Its most powerful features focus on making the art of the follow-up as easy as possible. By tracking the status of each lead and distributing them among team members, call center representatives know exactly when to carry out a sales follow-up — meaning prospects are less likely to slip through the net. Other tools include a power dialer to help agents contact prospects more quickly and agent monitoring, which helps managers spot trends ahead of time.
Pros:
Features to make it easier to follow up
Reports and monitoring to improve efficiency
Easy and intuitive for representatives to use
Automates workflow
Global reach w/ international phone numbers and routes
Affordable
Well-suited to remote teams
Cons:
Does not feature automated email sequencing/drip campaigns
May not integrate with all phone systems
2. Best All-in-One: EngageBay
EngageBay is another cloud-based solution, and its primary benefit is offering a variety of tools and features in one place. It's not just CRM software, but also offers marketing automations, livechat, and helpdesk functions — however, there are different pricing tiers depending on how many of the above you need to use.
CRM-specific features include automated workflows and data entry that make it easier for agents to work efficiently, and intuitive ways for them to track tasks and leads seamlessly (including reminders and segmentation).
Pros:
All-in-one software
Free version available
Good customer service
Automation features
Cons:
Need to upgrade account for more sophisticated features
Need to log into account once per week to avoid deactivation
3. Best for Global Calls: CloudTalk
As its name suggests, CloudTalk is a cloud-based tool that helps call center teams to manage their communications more easily.
It offers a fantastic range of integrations, including Zendesk, Hubspot, and other big names. You can also create an international number to make your call centers accessible to people from across the globe, and it offers real-time analytics so teams can improve their efficiency.
Pros:
Good integrations
Option to make an international number
Real-time analytics
Great sound quality
Cons:
Onboarding can be challenging
Mobile app could be better
4. Best AI for CRM: Dialpad
Dialpad goes a step beyond simply providing CRM software. It uses AI to recognize speech through language processing, which helps make agents' jobs easier.
As the customer speaks, representatives will immediately see suggestions for how to help by picking out phrases and searching for solutions. There are also further automation features, such as built-in chatbots and routing customers to the relevant place.
Pros:
Affordable pricing
Uses cutting-edge
Automation features for productivity
Easy to start
Cons:
Lacks further integrations
Text message tracking could be better
5. Best for Remote Teams: Aircall
Aircall is a cloud-based CRM for call centers that's designed to be easy to set up and start using from anywhere.
This makes it perfect for remote teams — everything is accessible over the cloud, and there's no need for hardware. It contains most essential CRM features too, such as call queuing, phone numbers, voicemails, and integrations with other programs (e.g., helpdesk systems).
Pros:
Well-suited to remote teams
Offers most key features
Allows you to monitor teams
Good onboarding process
Cons:
Connection isn't always reliable
Customer service could be more responsive
6. Best for Specific Industries: TalkDesk
TalkDesk is another cloud-based CRM program that also uses AI to supplement its program. It offers tailored programs for different industries, such as financial services and healthcare.
Thanks to the use of AI, it can offer interactive voice response (IVR). Other notable features include skills-based routing to ensure customers get help from the representative most qualified to help them and integrations with the likes of Zendesk and Shopify. Plus, it brings out new features each year.
Pros:
Good integrations
Used by companies like Canon and IBM
Tailors to different industries
Sophisticated AI
Cons:
More expensive than others
Sometimes has technical issues
7. Best Multi-Communication App: Nextiva
Nextiva is all about making software more straightforward, which it does by offering multiple types of communications in one place — including SMS, video, calls, and chats.
Some of its other stand-out features include sending surveys to customers to gather feedback, allowing contact syncing across other platforms, and shared access for teams.
Pros:
Affordable
Multiple communication channels
Productivity tools
Easy to use the app
Cons:
Calls can be poor quality
Some customers have complained about support
8. Best for Advanced Analytics: RingCentral
RingCentral is a cloud-based tool that facilitates messages, phone calls, and videos that claims to offer the "world's most advanced cloud phone system."
It has integrations with Microsoft, Google, and other key apps, but its best feature is its impressive analytics. Teams can access both real-time and historical reports on service quality, along with tailored dashboards and information across multiple departments.
Pros:
Good integrations
Advanced analytics
Variety of plans
Helpful customer service
Cons:
Some issues with notifications
Video conference system is lacking
9. Best for Visualization: Pipedrive
Pipedrive is a cloud-based CRM for call centers you can access online or through a mobile app.
It uses AI automations and analytics to help improve productivity, and its visualization tools make it easy to understand what's happening in your pipeline — along with customization features. If you opt for the essential version, it's also one of the most affordable on the list, which is always a bonus.
Pros:
Has a mobile app
Can customize to your needs
Can organize reminders and notifications
Uses AI
Cons:
Lack of reporting features
Smaller accounts don't get support
10. Best for Customer Support Zoho CRM
Zoho is a well-known name in the CRM space, and for good reason. It has pretty much everything a call center team could wish for — from analytics to automations to customer journeys.
Other perks? There are plenty of integrations with other popular apps, it's available on various platforms (including mobile apps), and customer support is extremely good.
Pros:
Fast to implement
Advanced analytics
Provides most features you need in one place
Established platform
Cons:
Interface not intuitive to everyone
Can be difficult to learn at the start
Time to Make Some Calls
Once you've adjusted to using the right CRM for call centers, your day-to-day operations will never be the same again. Good software makes life easier for agents and improves customer satisfaction — what more could you want?
Ready to get started? Myphoner's CRM is an ideal choice for call centers of all sizes that want a cloud-based solution to manage leads more effectively and continuously boost their performance. Check out our prices today, to find a plan that works for your business!
Related articles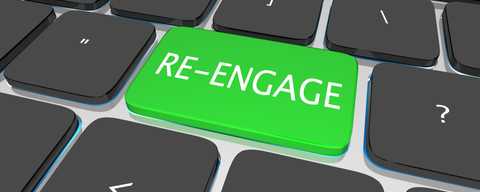 Industry Related
Take a shortcut to getting more business and lifelong fans with these easy steps to nurture your customer relationships.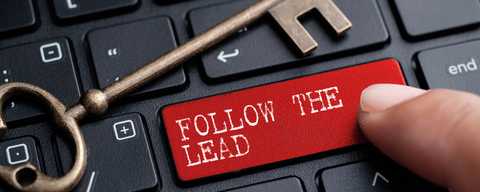 Tools & Practices
Your first cold call is important, but what's more important is the follow up, learn how to succeed by following up and achieve the sale.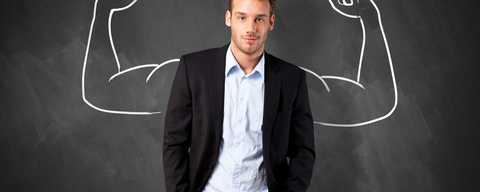 Industry Related
Understand the role of a sales development representative (SDR) & what skills & attributes to look for when hiring one.

Written by
Jeppe Liisberg
I'm an entrepreneur and web developer. I've built or helped build a handful of startups.
I strongly believe in dedicated software that solves one task, but solves it really well. During my experience as an internet entrepreneur, I never found that software for cold calling, so that's why I decided to build Myphoner.
I'm very proud of what Myphoner has become, and I'm dedicated to doing everything I can to make it stay a success. That's why I greet all new customers personally and always read and reply to the feedback I get.