"I went to Google, typed in San Francisco chauffeur or San Francisco limousine, I just filled out an excel sheet and I just started dialing for dollars, right? The first ten guys I called, three of them hung up before I got a few words out, a few of them would listen for like 45 seconds and then hung up, and three of them said 'I'm interested, let's meet.'. And if you're cold calling and three out of ten say 'let's meet', you've got something."
Sales calls can be one of the most effective ways to reach out to new prospects. While cold calling can often be difficult, the rewards can take you from a small start-up to a billion-dollar company in a few short years.
What Is Cold Calling?
Cold calling is a process that comes very early in your sales strategy and it is essential for your sales strategy. It is your first communication with potential customers, prospects, or sales leads.
Cold calling is about creating an initial connection. By approaching them with candor and open professionalism, you can attract potential customers, engage their attention and learn more about them. Thus, it is also known as canvassing or prospecting.
Most companies that engage in cold calling campaigns use CRM software to help organize and execute their campaign. Myphoner is a popular cold-calling lightweight CRM tool that makes it easy for all types of businesses, start-ups, and freelancers to get their cold-calling campaigns up and running.
One of the biggest advantages of Myphoner is that it can easily organize a team of agents and allows you to deliver more cold calls in a day. The result is that you can generate more leads faster that can then be converted into sales.
Using the platform's easy-to-read dashboard, you can easily see the progress of each cold calling agent on your team. This allows you to refine your cold calling campaign in real-time and optimize your teams for better results.
Myphoner can also help optimize your cold calling campaigns through lead tracking. This process follows leads throughout the sales pipeline, gathering valuable data and lead information. Myphoner then compiles simple-to-read reports that help you optimize your campaigns and control data in its simple yet powerful platform. This can help you generate more leads and increase your conversion rate.
As we talk more about cold calling, we'll show you the many ways that Myphoner can help optimize your cold calling campaign in specific ways that both save time and money.
When & Why To Use Cold Calling
We can learn a very important lesson from the opening example: cold calling has a very high chance of rejection.
Consider the calls you get from sales call agents or the salesmen that visit your home… how often do you stay on the call right through, or show interest in their pitch? Is your answer less than the number of times you hang up the phone or shut the door? Most probably, yes.
With so much rejection, then, why and when should you use cold calling?
When To Use Cold Calling?
Well, the simple answer is that if you create a good strategy, the rewards will far outweigh the rejections. To figure out when and whether to use cold calling, think about your product, targets and industry.
Do you have a system in place that can promote sales over the phone?
Do your prospects make purchases over the phone? (Tip: survey prospects to discover this)
Are your industry competitors using cold calling successfully?
If your answer to these questions is 'yes' then you're in a good position to use cold calling.
Now that you know that cold calling is the right choice, you need to have a plan to get as many cold calls completed in the shortest amount of time. That means making use of a streamlined CRM service like Myphoner and its popularPower Dialer feature.
Power Dialer allows you to automate the entire dialing process, leading to a cold calling strategy you can easily scale. For example, Power Dialer features an Auto-Dialer Initiator, which cuts down the time an agent normally uses to dial up the next call. Over the course of the day, this allows many more cold calls to be executed. For example, if an agent receives a busy signal or no answer, Power Dialer will automatically initiate the next call. This important feature allows for more cold calls and keeps your agents focused on their pitch rather than the logistics of making hundreds of calls per day.
A significant number of cold calls will get sent to voicemail. However, this is no longer a lost opportunity. Power Dialer's Voicemail Drop feature allows the agent to leave a pre-recorded message and instantly initiate the next call. When a lead returns a call, the Power Dialer system will automatically route the call to the appropriate agent.
To help stay on top of your agent's progress, Power Dialer includes Live Monitoring. This critical feature allows you to listen in to any call and even "whisper" to your agent in the middle of a cold call. This tool is not only effective for live calls; it is also an exceptional training tool.
Finally, Power Dialer offers one of the simplest setups of any CRM. You can onboard your agent with a computer, internet browser, a working internet connection, and a headphone set with a microphone. This is an ideal tool for remote teams.
When not to use cold calling and why
While you should consider the benefits of cold calling, it's important not to push a strategy that might not benefit your business, lest you waste your money and resources. Here are scenarios where it might be best if you don't use cold calling.
Your competitors aren't succeeding at it
There are two sides to this. Your competitors might be failing because their strategy is not effective or cold calling might not be great for their target market.
If it's the former, then you can go ahead and use cold calling, developing a strategy that's better than your competitors. This will get you better returns and give you an exclusive advantage over your competitors.
If it's the latter, then it may not be a good decision to pursue it.
Your targets don't buy over the phone
Include this question in your survey, "Do you often buy over the phone? And why?"
This way, you can learn why prospects don't buy over the phone. Do they not get cold calls? Are the pitches they receive not convincing? Or do they not like cold calling?
Use their answers to decide whether cold calling is an effective technique or not. Don't use cold calling if the majority of your targets find it ineffective.
Why Should You Use Cold Calling? The Benefits
Even if your prospects don't tend to make purchases over the phone, you should still consider these benefits cold-calling can have for your business:
It can open your business to new opportunities.
It can help you define the direction of your business.
You can use it to define and personalize your customer journey.
Your cold-calling system can develop into a niche digital business of its own.
The technique allows you to create a relationship with your customers.
If done well, you sell your business and product to the receiver and give them a feeling of trust in your business.
Cold calling strategies to employ today
1. Create a customer database
It's important to find prospects before making cold calls. Of course, you could just call anybody out of a phonebook. But, you are likely to see better returns if you target people that show an interest in your product or service.
There are many standard ways that you can identify target customers:
Referrals from current buyers
Getting contacts at networking events or conferences
Buying lists from data providers
Web scraping
Develop consumer profiles
Lead sourcing and tracking platforms
You can also get creative with your data collection. For example, organize an event where you have an information sheet for the attendees' contacts. Or offer discounts to customers if they refer a friend.
This cold calling method helps you focus your cold calling for better success.
Once you have your customer database, you will need to effectively turn these into leads that you can distribute to your agent. This is where the Myphoner Lead Routing comes to the rescue. With Lead Routing, you can take thousands of leads and easily distribute them to your agents as you see fit.
For example, let's say that your cold calls are organized by certain categories such as geographic location or income level. You can distribute these leads in various ways that make the most sense.
This will allow you to increase your chances of converting your cold calls into warm leads. No more casting a wide net and hoping that you'll catch a few fish. Instead, Lead Routing allows you a more targeted distribution of your leads to better target your prospects. This is a cold calling strategy that can lead to higher conversion rates.
Now that we have looked at Lead Routing from the manager's perspective, let's take a look at how Lead Routing helps the individual agent. Each agent can organize their calls for the day by a number of different dispositions.
New calls
Call backs (postponed)
Call backs (scheduled)
By organizing their queue in such a manner, the agent will be able to have their pitch ready and increase their chances of turning a cold call into a lead and turn a lead into a sale. .
Finally, Lead Routing will allow you and your team to complete more cold calls. This will allow your business to organize more leads. As an example, if your team is able to make 1,000 calls a day without Myphoner, then you may be able to easily double that number with Myphoner's many features. This goes a long way to increase sales productivity.
2. Listen & learn your customers' preferences
Another important thing is to put the customer first. Yes, you want to make sales but you don't want to be impersonal, either. You need to find out the needs and preferences of your customers.
You should inform your customer about your goods, as well as listen to what they have to say. Explain the benefits you offer, but also find out how they feel it could benefit them.
You want them to feel heard, understood and acknowledged, so that even if they do not make a purchase immediately, they may become a loyal customer in future.
3. Use a template script
There are two main benefits to having a script. First, you can feel safe and confident in what you have to say. Many businesses fear cold calling because it feels unpredictable and has the potential for rejection. Being prepared with questions to guide the conversation can alleviate this.
The second benefit is that you can establish questions that help you achieve the aims of your call. Draft questions that ask about the product, and how you can improve it. Or ask about their spending or preferences to help you develop a customer bio.
However, this must be a template and guide. A set, no-improvisation script can feel cold and impersonal for the customer, and restrictive for the caller.
4. Consider different cold calling mediums
Cold calling doesn't just have to be on the phone. You can approach customers through a range of platforms.
You can go old-school and visit door-to-door. You can also use digital mediums like emailing and sending text messages and direct messages on social media.
5. Utilize cold calling software
The right CRM software can help you bring all these ways of utilizing cold calling together. Myphoner, for example, offers lead tracking and scheduling to help you find and follow up with prospects easily.
Our platform also offersfeatures like power dialing, email communication, call-time monitoring, & campaign management.
With Myphoner, your sales agents have all the information they need in one place, supported by efficient tools to make cold calling easier and more effective.
Perhaps one of the most important parts of a cold calling campaign is the ability to measure its effectiveness in real-time. This is where Myphoner excels. That's because you can easily monitor the real-time performance of your entire agent team.
As an example, you can check the average time that an agent is spending on a cold call, how many leads they are generating and how many calls they are making. This allows you to assign more cold calls to your more productive agents
Whether you are just starting out or you have a growing team of agents, Myphoner is incredibly scalable and allows you to easily handle the most demanding cold calling campaigns.
In fact, Myphoner is unique in that it not only allows you to be better organized, it can also help increase sales performance.
Final Thoughts
Now that you know more about cold calling, take a moment to scroll back to the top and read the quote again. These are the words of Travis Kalanick on what cold calling did for Uber at its beginning… and look where the company is today. Certainly, the best proof that cold calling can do wonders for your business.
Learn how Myphoner can help make any cold calling campaign more productive. Contact us today for a live demonstration of the Myphoner platform and how it can deliver more calls, better accountability and faster results.
This article was first published on February 5, 2021 and updated on June 17, 2022.
Related articles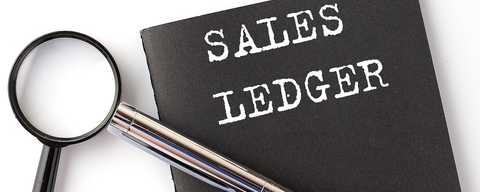 Industry Related
Learn about ledger financing, why it's important, and it's benefits within your organization.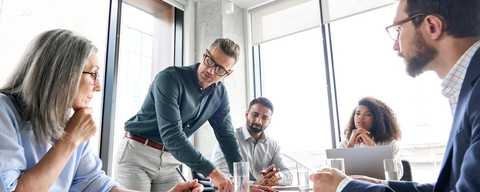 Industry Related
Creating a digital sales program is essential to the growth of your business, learn about its importance and steps to create one.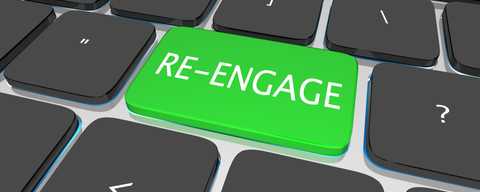 Industry Related
Take a shortcut to getting more business and lifelong fans with these easy steps to nurture your customer relationships.

Written by
Daniel Vincent
I'm Daniel! Head of Customer Success here at Myphoner. Over the past (almost) decade, I've worked with multi-national corporations as well as a handful of start-ups to transform their support experience into something truly exceptional.
At Myphoner, I spend most of my time trying to understand our client's experience and thinking of ways to improve it. My wish is for all our clients to be enabled to unleash the power of Myphoner within their businesses.