The shopping behaviors of B2B (business-to-business) buyers and customers today have changed. They're now using social media and other digital channels to inform their buying decisions.
Research shows almost 75% of B2B buyers use social media to research vendors they're most interested in.
Let's face it: Salespeople are no longer the sole gatekeepers of information that sways customers' buying decisions.
Now, if B2B buyers use social media and other online channels to inform their buying decisions, have sales reps taken similar steps?
If you've not embraced digital selling, your efforts to compete in today's market are almost futile. That's because people with access to digital information can now easily make fast and better decisions.
In this post, we'll explore digital sales – what it is and its importance. And also reveal ways to launch a digital sales program for your business.
What is Digital Sales?
Any sale that takes place through an online channel is a digital sale.
While digital sales appear distinctly, they all take place online. Digital selling leverages online channels to help connect, engage, and find customers.
It also builds relationships (with potential buyers) online and later converts those digital relationships into offline sales.
Digital selling takes place in common digital channels, such as:
Social media: There are more than 1.5 billion social media users globally. All the more reason to have a solid social media presence. Potential buyers spend hours on social media on popular platforms such as Twitter, Facebook, etc., where it's prudent to engage them.
Email: Want to keep customers informed about your next big thing? Have a regular newsletter promoting your products. Provide offers and discounts to entice customers to buy. Add links to your emails that take customers back to your landing page.
Websites: Build a website and create a landing page where customers can click to learn about your products or services. Have a form on your website where customers can sign up for regular email updates. It hooks potential customers even if they're not ready to buy immediately.
Targeted ads: Through digital marketing, you can create ads targeting a specific customer base that fits your buyer personas and who are likely to take an interest in what you're selling. Thanks to targeted ads, you won't need to market to a broader and less interested audience.
Chatbots: Use chatbots to answer frequently asked questions (FAQs) on your website. And also guide customers towards a particular outcome. Automating your chatbots provides excellent customer experiences.
Importance of Digital Sales
Digital sales is significant because it helps businesses meet potential buyers where they hang out most – online.
Most people today believe they can find any product or service online. That's why your business should carefully craft a robust online presence in digital marketplaces – to help meet customers' needs and improve sales funnels.
Here are key reasons why digital sales are essential to your business:
Higher quality of inbound leads Great marketing strategies and digital sales create a higher ratio of inbound leads than outbound. More marketers agree with this fact.

Control over branding on your digital platforms and landing page A robust online presence lets you control your brand on your online platforms and website's landing page.

Access to valuable customer analytics Digital selling gives you access to customer analytics, especially when they interact with your business pages, social media networks, and website.

Makes your business more accessible Anyone who can't make time to leave their home or have mobility issues can buy your products or services from the comfort of their home. This means digital selling will exponentially expand your customer base.
7 Simple Ways to Launch a Digital Sales Program
Want to enhance your winning rates, create more sales conversations, and build robust sales funnels for your business? Then you and your team need to launch a program for digital selling.
Follow these seven steps to help launch a successful digital sales program.
1. Identify Your Sales Goals and Success Metrics
The first step to launching a successful online sales program is identifying your organization's sales goals and success metrics. Then, determine how you'll exactly measure and report on behaviors tied to them.
One way of tracking your sales goals and success metrics is to focus on your KPIs (key performance indicators) and make relevant adjustments to your CRM (customer relationship management) tool.
Digital sales goals lean towards creating more sales conversations with potential buyers while using sales prospecting tools that help track their use and impact. An example of such tools is LinkedIn, Outreach, InsideView, etc.
2. Create Buyer Personas
Identifying buyer personas help you develop a digital sales transformation in your business. Start by creating buyer personas complete with titles and business pain points. Ensure also to include keywords related to interests.
Additionally, identify specific details of your buyer personas to determine your content production plan. Doing so will clearly define what searchers are looking for online.
3. Develop a Sales Content Strategy
Developing a sales content strategy helps you connect and engage with potential buyers (on their terms). However, you must create a sales content strategy that maps a customer's journey and pain points.
Just for the records, a customer's journey has three phases:
Awareness
Consideration
Decision (buying)
Ensure to develop content for each customer's journey phase. Content that serves a unique purpose for buyers in each stage of their journey.
Valuable sales content should do the following:
Answers customers' questions
Provide useful tips
Define all the sales terminologies and concepts
Suggest when to take action to solve specific problems
Show ways to avoid making mistakes along the way
The idea of creating content is to give potential buyers a reason to consume your content. There's no better way to help them navigate the customer's journey (up to where they buy your products or services).
4. Choose a Digital Sales Tool
To help increase success in digital selling, you'll need to have the right digital sales tools. Whatever option you choose, ensure it has all the must-have components of running a successful digital sales program.
Some of the common digital sales tools include (but aren't limited to):
Strategic sales tools. They help create plans, implement, and improve sales strategies through valuable information and repeatable processes. Some of the standard digital sales tools include (but aren't limited to):
Sales workflow tools. They help organize and execute multiple tasks in converting leads into potential buyers. For example, a CRM tool like Myphoner allows you to work faster and focus on sales conversion by keeping complexity under the hood.
Sales-based tech tools. These are innovative sales tools designed to revolutionize sales processes for business-savvy software providers.
B2B sales tools. Designed to streamline complex sales processes and make them as lean as possible. These tools help overwhelmed customers enjoy a smooth sales journey.
Related articles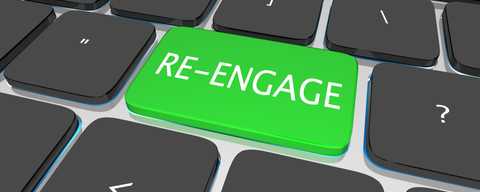 Industry Related
Take a shortcut to getting more business and lifelong fans with these easy steps to nurture your customer relationships.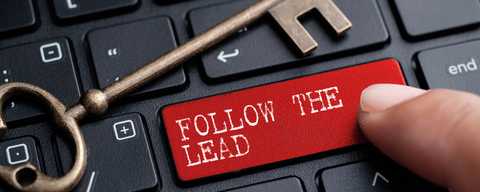 Tools & Practices
Your first cold call is important, but what's more important is the follow up, learn how to succeed by following up and achieve the sale.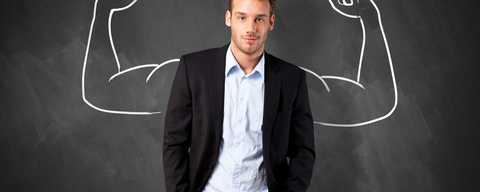 Industry Related
Understand the role of a sales development representative (SDR) & what skills & attributes to look for when hiring one.

Written by
Jeppe Liisberg
I'm an entrepreneur and web developer. I've built or helped build a handful of startups.
I strongly believe in dedicated software that solves one task, but solves it really well. During my experience as an internet entrepreneur, I never found that software for cold calling, so that's why I decided to build Myphoner.
I'm very proud of what Myphoner has become, and I'm dedicated to doing everything I can to make it stay a success. That's why I greet all new customers personally and always read and reply to the feedback I get.