You're the head of sales in your company.
Revenue was at an all-time low in the last quarter. The current quarter is no different; you risk facing your bosses with the same results.
Sounds familiar?
To avoid a similar scenario, most sales managers and directors try to double down on something familiar - lead generation.
It is simply identifying potential customers and nurturing them to increase their chances of buying your product.
However, that's easier said than done. A lot of wheels have to move to make lead generation a success. Luckily, tools like Leadfuze make the process easy and effective.
This guide will delve into LeadFuze to describe what it is and how to use it to boost your lead generation. Read it to the end for a special offer we pulled for our readers.
What is Leadfuze?
Leadfuze is a lead generation software that aggregates professional data to get the freshest and most promising leads.
In short, you can use the tool to find anyone's information on your industry and then send the data automatically to your workflow to perform outreach via email, phone, sms, LinkedIn, or other channels.
You can compare Leadfuze to an octopus. It has multiple "task tentacles" with different roles but a common goal to achieve at the end of the day.
The best part?
Leadfuze is all about automation, meaning most tasks won't require you to be there 80% of the time. In addition, it boasts a robust algorithm that can aggregate, match and verify data across half a billion people from millions of companies.
There are hundreds of lead-generation tools out there, so what makes Leadfuze a better option?
To answer that, let's check some top tools that stack up against Leadfuze.
We did simple research on G2 to get top LeadFuze alternatives, and some of the recommendations are already what we had in mind.
Apollo is a top-rated lead generation tool. Its database includes over 220 Million contacts across 30 million companies. Most of its features are similar to Leadfuze.
The only downside with Apollo is that it's too technical to grasp right off the bat. The onboarding process is also rocky for new users.
ZoomInfo Sales OS boasts the highest ratings on G2 under the lead intelligence software category. It's easy to see why, as the tool doesn't only stop at lead generation, Most users want lead generation software that can go further to help them engage with prospects.
ZoomInfo does just that by offering unique features like conversation intelligence, sales engagement, and data orchestration. However, it's costly and doesn't fit small or scaling businesses.
Lusha is a simple lead generation that gives you a good bang for your buck. It's classy, effective, and affordable hence an economical LeadFuze alternative. The downside is that it doesn't have a solid system to give you credible data.
Furthermore, you're likely to miss out on lead information like phone numbers and emails, yet they're still on Lusha's database.
We don't want to dive deeply into all the Leadfuze alternatives. We have a big fish to fry here.
However, in all the comparisons, Leadfuze is one of the only companies that spend a lot on data partnerships, crawling, hosting, and email validation to give you credible data.
Key features of Leadfuze
In the next section, we discuss some of LeadFuze's main features.
Advanced Lead Filtering
Leadfuze rides on high-quality contacts.
Why?
200 qualified leads are better than 2000 leads that don't rhyme with your ICP.
In this regard, Leadfuze goes through four qualification stages. It starts by sourcing over 1.5 billion profiles, matching them, and verifying them, which takes the number down to 500 million qualified prospects.
The last step is updating the data to ensure you get fresh contacts every quarter.
Furthermore, the tool provides an intuitive lead-filtering platform for your personalized searches.
You get a ton of tags to make your work effortless. There are two ways of searching for leads using Leadfuze.
Account-based search
Market-based search
We'll discuss both in the next section. But either way, the database is vast and well-segregated.
You can search by keywords like department, industry, role, region, AdWords ad spend, and more. Use as many keywords as possible to make your search more precise and accurate.
LeadFuze gives an excellent example of using the advanced lead filtering feature on their website.
Lead Management
Most lead management tools stop at sourcing leads. You have to integrate them with third-party tools to manage the leads.
Leadfuze goes a step further. Firstly, it automatically validates contact information like email addresses and phone numbers to ensure accuracy.
Once done, you can send all the valid emails to your leads list and export them to a CSV file if you want to present the data to colleagues.
You don't have to add the prospects to your lead list manually. Leadfuze has a bot feature called fuzebot, which does this automatically every day.
With a complete list, you can automatically send them to an integrated outreach software. For example, if you use Lemlist or Myphoner, Leadfuze will automatically send the leads to these tools to start your outreach campaigns.
Lead Enrichment
You need more than just the prospect's emails to speed up your lead qualification process. Why?
Email is effective but doesn't come in handy if you want to reach prospects quickly. Furthermore, contacting and engaging with prospects using multiple channels gives you the best possible exposure.
Leadfuze can source multiple prospect information like phone numbers, social media profiles, ad spending, ad targeting, regions, and more.
Sales Automation
As hinted earlier, Leadfuze rides on automation. So you don't have to spend all your work hours manually sourcing leads and exporting them to your leads list.
You can put your list-building campaign on autopilot and export the data anywhere you want to trigger your workflows.
That's possible thanks to LeadFuze's secret weapon - Fuzebot, an AI-based automated lead generation feature.
All you need to do is to input the details about your ideal prospect, like industry, role, employee size, and more keywords. The bot then automatically searches for leads that match those exact requirements.
The magic doesn't stop there.
You can schedule the bot to find a certain number of leads daily and automatically export them to your leads list. Easy peasy!
Integrations
The software integrates with some of the most popular software.
For example, you can connect LeadFuze with outreach tools to trigger workflows on autopilot without spending much time manually running it.
Other integrations include Zapier (which allows you to connect to thousands of other apps, including Myphoner), Salesforce, Pipedrive, Close, Mailshake, and Salesflare.
Ignore List and De-duplication
When dealing with a vast number of contact information, you're likely to add the same contact of one individual a couple of times.
To avoid this, Leadfuze gives you two features. First is the ignore list that prevents you from adding your existing contacts, competitors, or customers to your leads list, meaning you won't contact the same individuals twice or more.
For example, suppose I was looking for contacts to start an outbound campaign for Myphoner.
In that case, I can put the domains I've reached out to on the ignore list so that Leadfuze doesn't present the contacts of any person working for that company.
De-duplication has the same function but cuts across the whole sales team. It prevents adding leads you, or other team members, have already added.
How does Leadfuze work?
There are two ways to find leads using Leadfuze as follows:
1. Account-based search
You use account-based search when you know the individual prospects you're looking for or want leads from a specific company.
Step one:: After logging into your account, you'll see the dashboard below. Click the "account-based" icon shown on the image.
The action above opens up this page.
Step two: Type the company you're targeting in the "company or domain name" space. You can add as many companies as you want.
Step three:: Repeat the same process on the "role" icon by typing the departments you're targeting on the companies.
Step four: Once done, click the "start searching" button to run it.
2. Market-based search
Market-based search allows you to find your total addressable market if you're not targeting a specific company.
Here's how the approach goes.
Step one: Log into your LeadFuze dashboard and click the "market-based" icon from the left side of the screen.
Step two: On the page that appears, input your company criteria. The criteria allow you to name the industry you're targeting, employee size, location, and more, as shown in the screenshot.
Step three: Scroll down to the "people criteria" section to describe who you want. You can choose the company role, years of working experience, and time in the last role.
Step four:: Once done, click "start searching." You'll get your results in a couple of seconds. You can further filter your results with the filters available on the right of the screen.
As you can see, Leadfuze's process is straightforward, thanks to the intuitive and user-friendly interface.
You don't need a month's training to understand how it works. Most beginners get used to it after going through the free trial.
Pricing and availability
Leadfuze has a free plan to test the system for a short duration.
Once done, you can upgrade to one of the three pricing options below.
Scaling Plan - The first plan gives you 500 monthly credits and will cost you $147/per month. However, you get all the unique features like fuzebot automation, unlimited lists, all search filters, LinkedIn URL look-up, and more. The plan perfectly fits businesses that are new to lead generation.

Unlimited Plan - As the name hints, this option doesn't limit the leads you can generate, making it the perfect choice for scaling businesses that want to maximize lead generation. The price starts at $397/month and gives you all the features.

Custom plan - This plan fits enormous businesses that don't want a monthly commitment or have more than five users. Contact the company for a customized pricing option with all the features that rhyme with your lead generation needs.
Compared to the three tools we mentioned earlier, Leadfuze is more expensive than Lusha and Apollo.io.
The two tools' most expensive plans are $51 and $79, respectively, much cheaper than Leadfuze's basic plan.
But here's the thing.
Leadfuze beats the two when it comes to functionality. For example, Lusha and Apollo don't have many automation features compared to Leadfuze. In addition, they lack a robust database of leads which is Leadfuze's main selling point.
Zoom info sales don't put their pricing option on their website, which is quite understandable because it's incredibly high.
We delved in a little deep and found that its actual pricing starts at $14,995/year, then $24,995/year, and $39,995/year for the premium option.
That's quite over the top, but they have a few interesting add-ons that might justify the pricing. A few of them include the reachout chrome extension, AI sales call analysis, and Ideal customer profile score.
But here's the one-million-dollar question, would you spend tens of thousands per year to get premium features that you can do without and still be successful in lead generation? I leave that to you, but if you've been incentivised to try it out, you can get an additional 25 free credits (total 50) by using our link to sign up for LeadFuze.
Conclusion
So here's a quick recap of what we've just covered.
Leadfuze is a popular lead-generation tool that can help you in sales, marketing, and recruiting.
Some of its award-winning features are advanced lead filtering, lead enrichment, sales automation, lead management, and numerous integrations.
It has three pricing plans for $147/month, $397/month, and a customized option.
Special offer: Sign up for LeadFuze using this link and get 25 ADDITIONAL credits (50 total) that you can use for free leads.
Related articles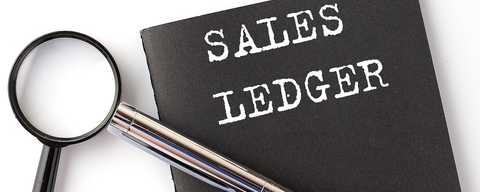 Industry Related
Learn about ledger financing, why it's important, and it's benefits within your organization.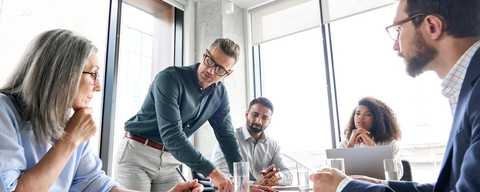 Industry Related
Creating a digital sales program is essential to the growth of your business, learn about its importance and steps to create one.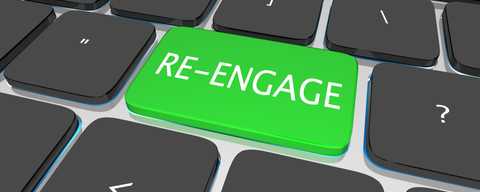 Industry Related
Take a shortcut to getting more business and lifelong fans with these easy steps to nurture your customer relationships.

Written by
Jeppe Liisberg
I'm an entrepreneur and web developer. I've built or helped build a handful of startups.
I strongly believe in dedicated software that solves one task, but solves it really well. During my experience as an internet entrepreneur, I never found that software for cold calling, so that's why I decided to build Myphoner.
I'm very proud of what Myphoner has become, and I'm dedicated to doing everything I can to make it stay a success. That's why I greet all new customers personally and always read and reply to the feedback I get.