The Complete 2023 Call Queues Guide and Tips for Improving Your Call Queues
If your business uses phone calls to communicate with customers and clients, you should definitely consider implementing a call queue into your phone system. One way to do this is by using call management software to organize your phone systems.
Myphoner can give you a visual representation of your call processes, which can help you perfect your call management strategy to maximize efficiency. Adding call queues can greatly improve the customer experience and benefit your employees - read on to find out how!
What is a Call Queue?
Call queues are used for organizing and distributing inbound sales calls to the relevant agents, by arranging callers into a virtual queue. They're essential in dealing with heavy customer traffic and ensuring your agents aren't overwhelmed by continuous calls.
Virtual queues can be used in a couple of different ways. One option is to keep callers in a numbered queue until an agent becomes available to take their call. Another option is to use the queue while redirecting the caller to an agent that will be able to address their needs.
Examples of Call Queue Scripts
If you are planning on including an Interactive Voice Response in your call queue, we will go through a variety of script examples here so you can find what works best for you.
Welcome Message and Operator Availability:
"Hello, you've reached [...]. Please stay on the line while you are connected to the next available agent."
"Thanks for calling […]. Please stay on the line while your call is connected to one of our operators."
Waiting Call Queue Prompt
"All of our operators are currently busy. If you would like a callback, press [the key button] and we will contact you when we can. Otherwise, please stay on the line and your call will be answered as soon as possible."
Current Queue Position Update
"Thank you for your patience. Our operators are still busy. There are [#] callers ahead of you. Your call will be answered in the order it was received, please continue to hold."
What are the Benefits of Call Queues?
There are a number of ways in which call queues can benefit your business from both the customers' perspective and your employees. Management software like Myphoner offers a number of benefits to the overall call process by helping your employees stay organized and improving success rates with your customers.
Greater Customer Satisfaction
High-quality call-queue technology enhances the caller's experience. Call queues help to streamline the process, as well as keep callers engaged through music, automated scripts, and updates. Keeping callers engaged will reduce the perceived amount of time they spend waiting.
Automating your sales workflow can also result in shorter wait times and an overall improvement in the interactions between callers and agents.
Increased Sales and Successful Outcomes
The more pleasant the caller's experience is, the more likely a call will have a successful outcome. By boosting the customer experience in the early stages of your interaction, you can increase your chances of getting the sale or resolution you want.
If the call process is too long or inconvenient, the caller may hang up, or have complaints about their experience. By providing a quick and efficient call queue process, you can reduce the wait time and ensure that most of the caller's time is spent on the relevant subjects.
Myphoner allows you to track your journey with each client you're in contact with, so you can record your success rate and identify any issues with your strategy.
Increases Employee Productivity and Satisfaction
An optimized call queue process can help reduce the frustration that your callers may experience, meaning that your employees won't have to deal with as many angry callers.
The other benefit of call queues is that callers can be redirected to the most appropriate agents. This ensures that the caller is connected to an agent that has the skills to solve their query, rather than being stuck with one who's unable to provide a proper solution.
Myphoner includes a time-tracking feature that allows employees and managers to see what your agents are spending the most time on. You can then identify any inefficiencies or issues in their strategies and find ways to optimize the process. The ability to track performance can help your employees improve their skills.
Save on Call Center Operational Costs
The ability to queue callers or arrange callbacks can help to reduce operational costs. You can use automated systems to lessen the workload of your agents, as well as optimize your call flows.
If you have a high rate of inbound calls, having the software to organize and handle these can reduce the number of employees you need to meet this demand immediately. Finding the correct balance between automated systems and the number of agents you employ can massively improve the flow of your business. This has financial benefits for you as well as benefiting your employees and customer satisfaction.
How To Improve Call Queue Management
When you're using call queue management systems, it's vital that you customize them to best suit your business needs. Myphoner'spower dialer allows you to optimize every step of your inbound call processes to greatly improve the customer experience.
Regularly updating your call queues can also improve the process for repeat callers, as they won't be frustrated by the repetition of messages. There are a number of ways that you can customize and improve your call queue system, which we'll cover here:
Step 1: Use Different Routing Strategies
There are a number of different routing types, and identifying which will work best for your company, or different departments, will optimize your call system.Lead-routing softwarecan help yourlead distribution by implementing different strategies.
For example, skills-based routing is suitable for customer service departments, where employees may have different specialties. Round-robin or least-occupied routing is better suited for departments where all agents have the same training, such as in billing. These allow you to spread out calls evenly between agents and keep employee productivity up by monitoring the frequency of their calls.
Time-based routing is useful if you have employees in multiple time zones, as this will route calls to employees that are available depending on their time zone.
Step 2: Interactive Voice Response (IVR)
IVR helps agents by automating different aspects of the calling process. This reduces the number of calls they need to answer, allowing them to resolve more complex customer issues.
By including IVR in your call queue systems, callers can navigate their way to the relevant departments, or even find the answer to their query without having to be transferred to an operator.
Step 3: Introduce Call-Back Queues
As many astwo-thirds of customers will hang up if they are on hold for longer than 2 minutes, and a further 30% of these will not attempt to call back if they feel they've waited too long.
Given these statistics, it's important to consider ways in which you can reduce waiting times. One way to do this is by offering a call-back option. Callers leave their details, or the system can automatically take their name and number. Their place in the queue is kept, and when an agent becomes available, they'll return the call.
Step 4: Use Hold Music
Hold music is a pleasant way to distract callers and can help reduce the perceived amount of time that they spend in the queue. If you're using hold music, make sure it's upbeat or relaxing and has a good sound quality on the callers' end.
Step 5: Give Agents Visibility into Queue Metrics.
Allowing agents to view their performance metrics can help them keep up with specific KPIs, and adjust their performance accordingly. They will know when they are on track, or when they need to change their approach to optimize their workflow.
Myphoner's sales metrics allow you to assess performance and see where time is being spent at a glance. If agents consistently spend more time on calls than their colleagues, you can address this issue to speed up the call process.
Having a visual representation of how your time is spent means that you can quickly identify any areas that need improvement, and thus streamline the entire process and reduce waiting times.
Step 6: Reduce Call Centre Waiting Times by Offering Chat
Many modern consumers are gravitating towards web chats to address basic queries. This includes a variety of contact options that can reduce traffic to call centers, and allows your customers to interact with your services in a way that is convenient for their schedule.
If basic queries can be addressed by other means, it will reduce waiting times for more complex matters that need to be dealt with directly by an agent.
Step 7: Collect Data Automatically
Allowing callers to input their information prior to being connected to an agent maximizes efficiency and also gives the caller something to do while they queue.
For example, if they can input their account or order numbers, along with basic details like their name and reason for calling, it can help speed up the process. The agent can get their details ready so they can immediately confirm their identity and address their query.
Step 8: Analyze Feedback
Asking customers for feedback on your services is invaluable. By gathering information about their experience, you can address any issues and adjust the process as necessary.
You can get feedback on how they found the wait times, the queueing process, and if they feel their reason for calling was addressed.
For example, if there are issues with the resolution of their call, you can look at making improvements to your routing strategy to make sure that calls are directed to the appropriate agents.
Step 9: Upgrade to More Efficient and Intuitive Technologies
Implementing intuitive CRM management software like Myphoner can help you achieve your objectives in the most efficient way possible. Management software can also help you by offering a visual representation of data that can be interpreted with ease. This allows you to identify what's working and where there are issues, so you can adjust your process accordingly.
Myphoner offers a variety of features to help optimize the management of your call process, and easily keep track of your customers and where they are in their journey. CRM is vital in today's fast-paced and data-driven markets, so finding a simple yet powerful solution to your business needs can elevate your call centers to the next level.
Conclusion
Call queues are essential for any business that experiences a significant amount of call traffic. Optimizing your systems is vital to ensure a positive customer experience and ultimately achieve the outcome you want.
Automating as much of the process as possible eases the workload for your employees, can reduce costs, and can offer invaluable data to help your business grow.
Consider investing in CRM software such as Myphoner to streamline your calling systems and keep track of your work. Check our prices today and see how we can streamline your call management processes.
Related articles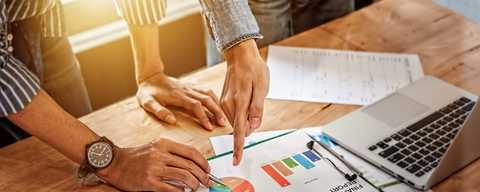 Industry Related
Learn all about sales budgets, what they are, why they're important & how to create one.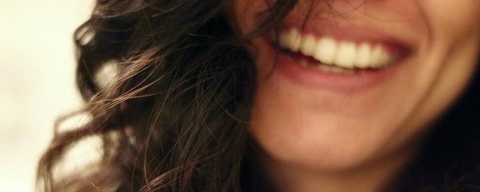 Tools & Practices
How to convey empathy, honesty and enthusiasm over the phone.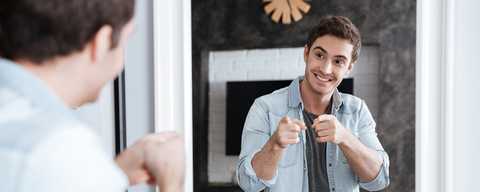 Tools & Practices
Everyone tried this: even your best sales lead generation efforts are falling flat, and you are about to give up. But failure is success in progress.

Written by
Jeppe Liisberg
I'm an entrepreneur and web developer. I've built or helped build a handful of startups.
I strongly believe in dedicated software that solves one task, but solves it really well. During my experience as an internet entrepreneur, I never found that software for cold calling, so that's why I decided to build Myphoner.
I'm very proud of what Myphoner has become, and I'm dedicated to doing everything I can to make it stay a success. That's why I greet all new customers personally and always read and reply to the feedback I get.