How to set up an epic lead distribution system for your sales team
So new leads are flowing into your sales pipeline and generating more revenue for your business. But where will they go from there?
Of course, incoming leads should be assigned to your sales reps. But if your sales organization struggles to do so fairly and transparently, you have a big problem.
The solution? Set up an epic lead distribution system across your sales team — to help build a successful sales organization and assign new leads fairly to your sales team.
But with many available lead routing options, how can you set up an effective system that's fair, transparent, and simple enough for your entire sales team?
This post will help you understand the lead distribution system, how it works, and how to set up a system that helps drive more sales revenue for your sales reps.
What is lead distribution?
It's the process of assigning new leads (or potential customers) to your sales team. Assigning incoming leads to the right sales reps can be manual or automatic (using dedicated automation software).
Lead distribution, which is part of the early stage of the lead management process, should assign leads relatively to all your sales team. But most importantly, it should be simple and transparent enough to explain to your entire team.
You need new inbound leads — but not just any leads, qualified leads. So, once you generate leads, you need to qualify the leads through a lead qualification process. That's how you determine which leads are worth pursuing and can save you time and money.
Once you have qualified leads, ensure to distribute them to individual sales reps on your team. That way, each team member will see which qualified leads they need to keep tabs on and focus on closing more sales.
Now you might be wondering: Which is the best lead distribution method?
There are two methods of assigning and distributing new leads to your sales team:
1. Manual method
You can manually assign new leads to your sales team by either picking leads from a lead pool or through a manual assignment process. A brief look at both methods:
Choosing leads from the lead pool. This method allows sales reps to pull new leads from a pool of many leads. This method means jostling for the best leads. It's a method where the fastest sales rep wins the best leads.
Manual assignment. In this method, directors of small sales teams are the ones who manually assign new leads as soon as they land into the system.
The manual method is easy to use, especially when dealing with a low number of leads. But if your sales revenues and team size grow, it becomes difficult and more disorganized to use the manual method.
2. Automated method
If manually assigning leads takes more than 20% of your time every week, then it's time to automate the lead distribution process among your sales reps.
Here are three methods for automated routing:
Round-robin lead assignment. This method assigns new leads to the next sales rep in line. But what if a sales rep isn't available for a new lead or is on vacation? Adjust your automation software to assign leads only to available sales reps.
Group-based lead distribution. Have a large sales team? Separate them into specialized groups (or by the type of leads they handle). Use an automated qualification process to help you with that. Then, one group can pick leads from a pool. And the other group can use the round-robin lead assignment process.
Specific lead assignment rules. If each sales rep has a particular skill set, you can route new leads according to their size, location, or other characteristics.**
How to set up an automated lead distribution process
Creating a simple, automated lead distribution process is easier said than done. Only some people can do it effectively. Here's a six-step guide to help you set up:
1. Automate the moment you capture new inbound leads
How are new leads coming into your sales pipeline? Find out and then start from there.
Once you know how new incoming leads end up inside your CRM, it's easier to build automation that'll pipe them to your sales team.
Here are simple ways you can capture new inbound leads:
A signup form on your website
New trial signups
Inbound emails or sales calls
Direct messages on social media channels
So, what's your critical inbound lead capture point? Identifying the journey of how new leads are captured up to when your sales team contacts them will help you start building automation that will bring in more new leads to your sales reps.
Once you optimize your lead capture method, move to the second step.
2. Set up a qualification process before lead routing
You want to assign only qualified leads to your sales team. So set up a simple qualification automated process before leads get routed. Qualification helps you assign new inbound leads to your sales reps that aren't a waste of time.
Here are ways you can set up a qualification process:
Run your new qualified leads through a data enrichment tool. If you have a lead generation tool, connect it to a data enrichment service. You'll identify key data points affecting a new inbound lead's qualifications for your product or service.
Add a simple qualification step within the lead generation process. Let's say you're generating new leads using a form on your site. Adding a simple question to your form can help you see if a new lead is qualified or not.
Once you have qualified leads, figure out a way to pipe them to your sales team.
3. Choose an ideal lead distribution method
Knowing your sales team will help you pick the best lead distribution method.
Are you dealing with a large multi-disciplinary sales team? Divide them into core groups, and then use lead routing to route incoming leads to your sales reps.
But if you're managing a small startup sales team, begin with the round-robin lead assignment process. It's the best place to start with automation.
The point is, talk to your sales team. Listen to them and be open to their ideas. Then, ask for specific feedback on how they'd like to see new inbound leads assigned to them. There's no better way of building a transparent and straightforward lead routing system.
4. Connect your dedicated tool stack
There are many different lead capture and assignment tools in the market today. The same is true for lead distribution software options. But did you know you can also assign and distribute new leads using tools you already have?
A good case in point includes, but is not limited to:
Lead capture tool (like Unbounce or ConvertFlow)
Sales scheduling tool (like Calendly or Savvycal)
A preferred CRM (like Hubspot, Zoho, Salesforce or Myphoner)
Automation tool (like Zapier or Mailchimp)
This simple stack can help you assign and distribute new leads to your sales reps.
5. Test the new lead routing rules
Before you try ways of assigning new leads to your sales team or setting up a round-robin lead assignment routing system, make sure to test your lead routing rules. It helps you know everything works correctly.
And remember to involve your sales team while testing the routing rules. Consider their opinions and ask for feedback on how they'd like incoming leads assigned to them. Keep testing until you're sure about the automation process.
6. Track and measure the results
New inbound leads getting piped into your team is just half the journey. You also need to track and measure the results of your automated lead distribution process.
Start lead tracking early-stage activity metrics in your distribution system, and do it consistently. You'll soon get early warning signs that something is wrong, such as:
Close rate
Conversion rate to the next pipeline stage
Call duration
First call reach rate
Response time
Measure each of these early-stage interactions consistently across your sales team. If there's a drop in a single metric, find out if the distribution system is at fault. Tracking these metrics helps you see where your distribution strategy needs adjusting.
How can you keep your lead distribution system running well?
Ensure the process for assigning and distributing new leads to your sales teams runs like clockwork. Then use it to motivate your sales teams. But how exactly do you keep your lead distribution system running smoothly?
Keep the process simple. Make a deliberate effort to maintain simplicity while assigning and distributing new inbound leads to your sales reps. If you can't describe your lead assignment process in brief and short sentences, it's most likely complex.
Keep the lead distribution process fair and transparent. Want to know why most salespeople leave large organizations? You guessed it. A clear and transparent process is a surefire way to attract and retain top sales talent in your organization.
Lastly, document your lead distribution process. Documentation is key to improving ways of distributing new leads to your sales team. So, document every step in the process, and do so alongside your team. That way, you can improve and control the process.
Related articles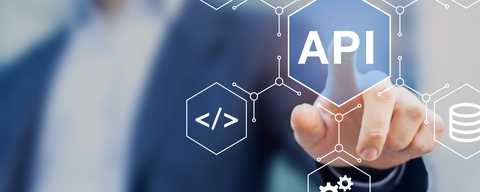 Industry Related
The importance for automating the sales workflow, looking at the benefits as well as ways to integration applications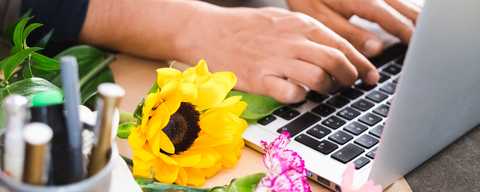 Industry Related
Power dialers are important tools for your sales teams, learn how to use them to your advantage and help your sales agents level up.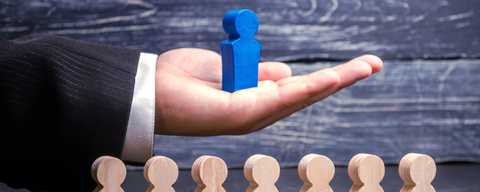 Industry Related
Learn all about lead tracking, how to utilize follow-ups & lead scoring along with a bunch of useful tips to nurture leads effectively and make more sales.

Written by
Jeppe Liisberg
I'm an entrepreneur and web developer. I've built or helped build a handful of startups.
I strongly believe in dedicated software that solves one task, but solves it really well. During my experience as an internet entrepreneur, I never found that software for cold calling, so that's why I decided to build Myphoner.
I'm very proud of what Myphoner has become, and I'm dedicated to doing everything I can to make it stay a success. That's why I greet all new customers personally and always read and reply to the feedback I get.