The rise of remote work has helped small businesses and startups become more agile.
Many companies are outsourcing roles that used to be held by full-time employees. The result is a company that can scale faster while cutting costs, without sacrificing its bottom line.
If you're looking for a way to grow your sales team without renting out expensive office spaces, outsourcing your telemarketing with Myphoner is the perfect solution for your business.
What Is Outsourced Telemarketing?
Outsourced telemarketing is an intelligent business strategy where companies hire a third party to complete virtual tasks. Companies use outsourced telemarketing in lead generation, appointment setting, cold calling, and more.
Small businesses and startups can use outsourced telemarketing to save time and money on hiring full-time employees. Specifically, you can create virtual teams without worrying about offering paid time off, holiday pay, sick pay, or insurance.
But that's just the tip of the iceberg. According to online reports, the average cost to hire a full-time employee is $4,000 and can take up to 52 days!
Meanwhile, with the right systems, processes and excellent coaching, you could save a ton of money by outsourcing your telemarketing staff.
Different Types of Telemarketing You Can Outsource
Are you thinking about outsourcing your telemarketing? Here are four options to choose from:
Inbound telemarketing
Outbound telemarketing
B2B telemarketing
B2C telemarketing
The ones you choose will depend heavily on the type of business you have and your sales goals.
Inbound Telemarketing
The purpose of inbound telemarketing teams is to build customer relationships and answer questions. Inbound call centers answer calls from customers who may have questions about a product or service.
As the first point of contact, these telemarketing teams provide a first impression for the customer. The goal is to establish a customer relationship that can lead to further action along the customer journey.
Outbound Telemarketing
Outbound telemarketers are known as closers. They are the sales teams that focus on calling leads to make a sale.
Rather than waiting for a customer to call the center, they contact leads who are at the bottom of the funnel. These customers tend to be ready to make a purchase or may need a little more information to buy.
The goal of the outbound telemarketer is to provide answers to questions, eliminate objections, and offer a solution.
B2B Telemarketing
B2B telemarketers focus on inbound and outbound campaigns. However, B2B telemarketers sell to other businesses. An example of a company that may need B2B telemarketers is a SaaS business.
B2B telemarketers call other businesses and educate decision-makers about a product or service. Their focus is to make sales with decision makers at different businesses, and offer assistance in solving business pain-points through their products or service. Here is an excellent resource for best practices for B2B telemarketing teams.
B2C Telemarketing
Chances are if you still have a landline, you've probably been on the receiving end of a B2C telemarketing call.
B2C telemarketers reach out to customers interested in a product or service. Throughout the call, they answer questions related to pain points or objections and offer a solution via their product or service.
Why Is Outsourcing Telemarketing Important?
While it may appear more advantageous to have your own in-house team of telemarketers all the time, there are many benefits to outsourcing your telemarketing. Or better yet, extending the reach of your in-house team, with outsourced telemarketers.
Utilizing a third party for some of your telemarketing tasks offers three major benefits:
Flexibility
Cost-effectiveness
Transparency & measurable results
While these aren't the only benefits of outsourcing your telemarketing, we feel it's important to highlight these three strategic advantages.
Flexibility
Depending on your campaigns, you may feel the urge to scale up or scale down your telemarketing team to best meet your needs.
With outsourced telemarketing teams, you can scale quickly when needed and scale back just as fast when a campaign calls for it. The ability to have an agile team can help you scale faster, than if you were trying to build a team of full-time telemarketers.
Cost-Effective
Small and medium-sized businesses always have to measure how effectively they spend their capital. One false move can put a company into debt or worse — out of business.
Therefore, it's important to weigh your options and find cost-effective solutions that won't eat away your essential capital for growth. According to online statistics, outsourcing saves companies up to 50%.
Transparency & Measurable Results
Let's face it! Data informs the world of work. Myphoner helps collect data in real-time from remote teams to track your progress on your short and long-term goals.
With accurate reporting, you can help your teams become more efficient and coach them to meet and exceed sales goals.
With reporting like this, you can provide actionable feedback for outbound campaigns in all of your remote teams.
How to Manage Your Outsourced Telemarketing
To effectively manage your outsourced telemarketing teams, it's important to have a road map for success.
By following our five-part plan, you'll be well on your way to launching your first outsourced outbound campaigns with great efficiency.
The five-part plan includes the following steps:
Clarify your objectives
Find the right partner
Decide on your CRM software
Clearly illustrate all processes and workflows
Have an issue/escalation process
Let's take a closer look at each step in this process.
1. Clarify Your Objectives
You wouldn't build a house without blueprints. Building an outsourced telemarketing team is no different. In order to get the most out of your outsourced team of sales professionals, you must be clear on your goals and objectives.
Whether your call center is focusing on engaging customers at the top or bottom of the funnel — having a clear objective is essential.
You can't find the right team without knowing what you plan to accomplish. So make this priority number one!
2. Find the Right Partner
After you've identified your objectives, it's time to find the best partner(s) to help you crush your goals. Before hiring a telemarketing firm, it's essential to do your research.
You'll want to know:
Average call volumes
Customer response times
Any employee feedback
With these figures, you'll be able to shop around to find the best partner for your specific goals.
3. Decide on Your CRM Software
Your Customer Relations Management platform will be integral to your success as a team. Since the average sale requires up to seven touchpoints, it's crucial to find CRM software that will help you:
Establish a customer relationship
Assist with customer retention seamlessly
Drive targeted sales growth for your sales team
Myphoner is a sales CRM that provides your sales team with a simple yet powerful solution. It takes the often low-prestige job of cold-calling to the next level.
4. Clearly Illustrate All Processes and Workflows
Creating easy-to-follow processes and workflows takes the guesswork out of your outsourced partner's hands. It allows them to focus on the task at hand.
The better your team knows how to respond to each unique customer interaction, the more efficient they will be. With set processes and workflows, your outsourced telemarketers will respond like a team, even if they are oceans apart.
5. Have an Issue/Escalation Process
Unfortunately, not all sales calls go as planned. What may start out as promising can quickly turn sour. In times like these, it's important to have a process for outsourced teams to follow.
Having a step-by-step issue or escalation process will help you focus on the facts and work on improving the customer journey, and employee experience. The goal is to ensure communication and cooperation between you and your outsourced partners.
That way, when challenging calls happen, you'll have a streamlined process to deal with them effectively, support your team, and offer solutions that work for all parties involved.
Is Outsourced Telemarketing Right for Your Business?
Are you a small to medium-sized business considering a growth phase but worry about growing too quickly? Outsourced telemarketing can be a transformative sales experience.
Outsourcing your telemarketing with Myphoner allows you to manage remote teams like they are in the same room. Do you want to increase your revenue, reach new sales goals, or experiment with scaling up an outbound campaign? Outsourced telemarketing is a low-risk solution.
For more information about how Myphoner can help you level up your business. Check out our pricing guide and features.
Related articles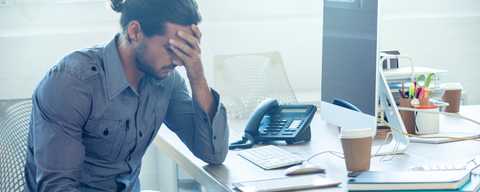 Motivational
Cold calling is not dead, but it's not easy either. Get motivated and keep your spirits up with us.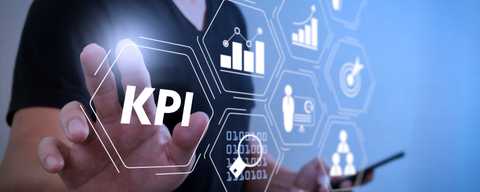 Industry Related
Know when your telemarketing campaign is experiencing serious issues that prevent sales reps from having rich conversations with prospects.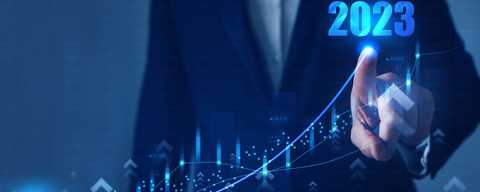 Industry Related
Cold calling remains an important sales technique that, when done right, is hugely lucrative. Discover impressive statistics about cold calling in 2023.

Written by
Jeppe Liisberg
I'm an entrepreneur and web developer. I've built or helped build a handful of startups.
I strongly believe in dedicated software that solves one task, but solves it really well. During my experience as an internet entrepreneur, I never found that software for cold calling, so that's why I decided to build Myphoner.
I'm very proud of what Myphoner has become, and I'm dedicated to doing everything I can to make it stay a success. That's why I greet all new customers personally and always read and reply to the feedback I get.