Cold calling has been around for decades. Some business experts have predicted that the cold call would eventually disappear because of all the online options that are currently available when looking for sales leads. But finding potential customers and actually making a connection are two separate things.
Before looking at the 5 reasons cold calling still works and why it should be part of every company's sales strategy, at Myphoner, let's get a clear picture of what it means, and some stats about it.
What Is Cold Calling?
Cold calling is a marketing strategy that involves initiating outbound and unsolicited calls to prospects or leads aiming to convert them to long-term customers. In other words, cold calling is the business practice in which a company calls prospects to convince them to purchase their goods and services.
Quick pause to highlight Myphoner. Don't worry, your article resumes below.
Selling to undefined over the phone?
Use our sales dialer to call customers and prospects in undefined at the most competitive rates
Myphoner in undefined
Cold Calling Statistics for 2022
You must have heard numerous unimpressive and discouraging things about this marketing strategy. Some would tell you, "Cold calling is dead," "cold calling no longer exists," or "cold calling is rude and illegal." However, these are unproven individual opinions without reliable stats backing them up.
As much as it's not a go-to marketing strategy, cold calling remains one of the effective ways to convert your prospect to long-term customers if you do it right. Below are several mind-blowing successes recorded by companies that lay much emphasis on the cold calling marketing approach in 2022:
69% of buyers have taken calls from new companies in the past year. In the same vein, over 80% of buyers appreciate salespeople who go the extra mile towards getting their contact and putting a call across to them. Hence, it is safe to say that the 'illegal and rude' claim is false and baseless.

71% of buyers value the first-time call from sales teams seeking opinions on how to improve their business.

27% of sellers opined that cold calling remains an effective way to get new clients/customers.

It is believed that 30-50% of prospects love patronizing companies that first reach out to them.

A sales representative makes an average of 45 cold calls every day, which proves that many companies still believe in the strategy.

Cold calls influence 96% of buyers' final decisions if the salesperson highlights what they will benefit from the product.

66% of buyers love to schedule a follow-up discussion with companies with fascinating interactive sessions.
Five Reasons Why Cold Calling Still Works
Apart from the impressive stats, the following are five reasons cold calling still works and why it should be part of every company's sales strategy in 2022.
1. Cuts Through All the Internet and Social Media Noise
The amount of spam many of us receive in our email boxes can be overwhelming. The level of advertising on social media, such as Facebook and Twitter has been drawing complaints for several years. This means it's harder than ever to rise above the noise using the internet to reach new customers. Even if your message does get noticed, you're still quite a ways from making direct contact.
2. There Is Immediate Feedback
When you send snail mail, email or even a twitter message, you may wait hours or days for a response. And, of course, you may never get a response at all. You will always get a direct and immediate response when calling. You'll know instantly if your effort was worth the time or if you should channel your energies in a different direction. Immediate feedback not only saves your time but a potential customer's time as well.
3. You Can Customize the Message As You Go
Cold calling normally means reading a script or at least following prescribed guidelines regarding the product or service you're selling.
A good salesperson knows, however, when to deviate from that script. You can't instantly adjust a message after sending out a mass email or any other type of advertisement.
A good salesperson can quickly pick up on what the individual on the other end is saying, how the words are being said, and the overall tone of voice. This makes it easier to customize a message that is tailor-made for that specific individual.
4. It's a Personal Connection
Talking one on one with another individual creates an immediate and personal connection. As a caller, you can make the connection even more personal if you do your research.
According to Entrepreneur, finding common ground with a potential customer, such as sharing the same alma mater or previously living in the same city will instantly create shared experiences.
You can research this type of information before making the call or, if you're savvy, discover personal tidbits during the conversation. This not only creates a connection but builds instant credibility.
5. Customers Can Research Your Company Right Away
Potential customers will receive immediate information about your company that they can research. Giving the individual information that is relevant and that they can use is one of the best ways to get a person interested and asking for more.
Even if the initial call seems to be unsuccessful, if given the right information the individual may become a customer later on.
The Difference Between Cold Calling and Warm Calling
Cold calling is the process of initiating an interactive telephone session between a salesperson and a prospect without prior knowledge about the company.
On the other hand, warm calling is another marketing practice wherein a salesperson contacts a prospect who has visited their company website, downloaded your free product, or subscribed to the company's mailing list.
Key Elements of A Cold Call
It's one thing to practice cold calling; it's another thing to record impressive successes via the marketing approach. So, you must know and master the significant elements of a productive cold calling listed below:
1. Preparation
This is the first element of a productive cold call, but it's rather unfortunate that many salespersons underestimate its role in their quest for a productive outcome.
This part of the cold calling helps you relax, boost your confidence level, and map out an interactive pattern that would convince the leads.
Meanwhile, the preparatory stage also involves trying your communication skills with friends or family members; gathering helpful tips and information about your prospect (or business) to know how and when to approach him.
2. Permission
Again, many salespersons often overlook this element, thinking it's unnecessary. Though it is believed that you should initiate a cold call between 11-12 pm or 4-5 pm, ensure you prioritize your prospect's convenience by asking for the best time to call.
3. Grabbing Prospect's Attention
This part of a cold call comes immediately after the introduction, and it will go a long way in determining the outcome of the whole session.
There is a thin line between winning your prospect's attention and losing it. Hence, there is no room for error if you must achieve the desired result. Find a lovely hook or sentence that will trigger their interest in what you have to offer.
4. Questioning and Listening
A cold call should possess interactive features. Ask questions, listen to their opinions and capitalize on their remarks until you close the sale. Explore common interactive questions like, "What do you think about...?" "How do you handle...?"
These questions will create templates for more heart-to-heart discussions, thereby triggering opportunities to gauge their interests in your offers.
5. Moving Forward
This element or part of the call will determine whether to follow up or not. You should send additional information or schedule a date for an in-depth presentation or demonstration if the prospect sounds happy and eager to do business with you.
Meanwhile, don't hesitate to turn your attention to another prospect if the session didn't go well.
The Secrets of a Productive Cold Calling Practice
Gather Solid Data About Your Prospects
Your chances of closing a sale are proportional to the information you know about your leads. The main reason why you can't overemphasize the importance of solid preparation as it helps you gather enough tips before initiating a call.
Resist The Urge to Sale on Your First Cold Call
Avoid selling on your first cold call; instead, focus on building an intimate relationship with your prospects. Ask a few strategic questions to detect helpful tips on how to sell your product in your next session.
Don't Overwhelm Your Prospect with Excess Questions
Don't overwhelm your prospects with too many questions. Keep it calm and ensure they relax throughout the conversation period.
You are guaranteed to get impressive results from your prospects if they feel relaxed because they will be more than willing to open up to you.
Cold Calling Works
Cold calling can still work. It simply needs to be approached and managed in the right way to be effective. Myphoner is a lead trackingsolution that can transform the way you and your company conducts cold calls and handle sales lead management.
The software is team-friendly, integrates with over 500 apps, and works on laptops, tablets, and mobile phones. You can actually edit a lead while you go, and Myphoner provides easy-to-read reports that allow you to manage all necessary information at your fingertips. If you're interested in perfecting your cold calling system, contact Myphoner for more information.
Frequently Asked Questions About Cold Calling
Is Cold Calling Dead?
No, cold calling isn't dead; you just do it wrong. Follow the tips discussed above and you will record significant results.
Is Cold Calling Still Effective?
Yes. Cold calling is still effective. The stats revealed earlier prove that the marketing strategy still works wonders for a salesperson that possesses majestic marketing skills.
How Many Cold Calls to Get One Client?
It depends on the marketer's selling potential. You can close a sale with three cold calls, while others can achieve success with a cold call and prompt follow-up sessions.
Does Cold Calling Work?
Yes, cold calling works if you explore the best cold calling software and you possess a good marketing approach. Combining Myphoner's effectiveness with your skills will produce laudable achievement.
This article was first published on November 11, 2016 and updated on April 22, 2022.
Related articles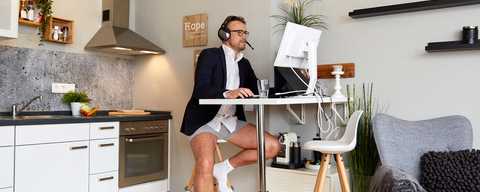 Product
Work from home is here to stay, Myphoner helps companies manage remote sales teams easily.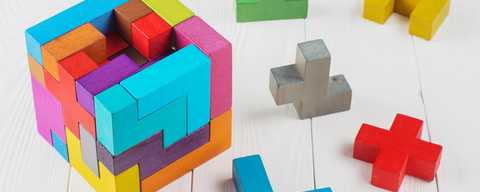 Industry Related
Knowing what features to look for when deciding on a cold calling solution for your team is critical to the success of your sales strategy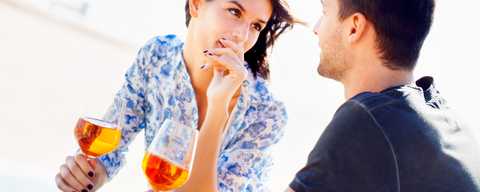 Industry Related
You might think dating and sales aren't similar, but I'll have you know they have more in common than you'd once thought.

Written by
Jeppe Liisberg
I'm an entrepreneur and web developer. I've built or helped build a handful of startups.
I strongly believe in dedicated software that solves one task, but solves it really well. During my experience as an internet entrepreneur, I never found that software for cold calling, so that's why I decided to build Myphoner.
I'm very proud of what Myphoner has become, and I'm dedicated to doing everything I can to make it stay a success. That's why I greet all new customers personally and always read and reply to the feedback I get.