Our clients know that Myphoner is excellent for cold calling – we even have a 4.7 rating on Capterra and have recently been listed on the software review platform as one of the top 20 auto dialers. Still, we're more than just a cold-calling platform. Myphoner is adaptable to many different aspects of your business and can be utilised throughout the customer life cycle.
We want to make sure you get the most out of Myphoner and have therefore created a blog series about different ways our software can help you achieve your business goals. We're not only going to discuss how to use its features effectively, but also provide you with real-world examples of how to create and execute different workflows within the Myphoner platform.
However, before we get started on examples and use cases, let's talk about the client life cycles or stages.
Customer life cycles
When looking for an explanation of customer life cycles, you tend to find the following description:
"Customer lifecycle refers to the various stages a prospective or existing customer progresses through in a company's marketing and sales funnel."
This explanation is not all-encompassing, but is a good starting point. The client life cycle also includes after-sales service like support, churn management, etc. Here's a short diagram to make sense of the process we're talking about:
Customer life cycles may differ depending on the industry and your specific business. However, it can be simplified into a few steps or stages, namely
Marketing/Outreach
Acquisition
Relationship Management
Churn/Reclaim
Let's have a look at each step and see how Myphoner can remove any pain points.
Marketing/Outreach
This is the initial phase of the customer life cycle and what the majority of our clients are using Myphoner for. It includes cold calling from bought lists, or reaching out to warm leads that got in touch via different platforms like landing pages, filling out forms, social media, etc.
Cold calling is often the hardest part of the outreach stage with little prestige. However, in the world of b2b marketing, it's still incredibly relevant. In fact, 82% of buyers say they have accepted meetings with salespeople after a series of contacts beginning with sales cold calls.
For advice on how to improve your cold calls and get more sales, see How to make 10K every month just through cold calls.
Pro tip: Use Zapier to sync forms on your website with Myphoner. Whenever a lead fills out a form, the information will automatically be added to a list within Myphoner.
In the next article in this blog series, we'll provide you with use cases and real-world examples of how to use different applications with Myphoner, as well as how to get started using the auto dialer effectively.
Acquisition
This is the stage where you nurture your qualified leads, to encourage them to buy a service or product. Myphoner is excellent for personal outreach throughout the acquisition process.
Depending on the industry, an average of six to eight touchpoints are needed to close a sale. Taking this into account, and the fact that 69% of buyers reported accepting one or more cold calls during 2019, it's critical to follow up and connect with leads multiple times.
Myphoner makes follow-ups simple, and with the ability to send emails directly on the platform, you're able to have multiple touchpoints with ease.
Pro tip: Create email templates for your team to quickly and easily send out follow-up emails.
Relationship management
All businesses are different, however, keeping in touch with previous or current clients is generally a good way to ensure loyalty and recurring revenue. It can cost up to five times more to attract a new customer than it does to retain an existing one. Staying in contact and ensuring a great customer experience can be a game changer for businesses, and help prevent the ever-frantic search for more new clients to become and remain sustainable.
Existing customers are 50% more likely to try a new product compared to new clients. Once again, this shows how important it is to keep current customers happy and nurture them even after the sales process is complete.
By creating lists and segments for previous clients, you can ensure they're still happy with the product they purchased, as well as keep in touch on an as-needed basis to upsell new products or services.
Pro tip: Use segments to create a drip funnel for your customers, so you can understand where they fall in your company's unique customer life cycle. Check out How to Create Lead Segments.
Churn/Reclaim
Taking into account the statistics about relationship management, it's even more important to try and win back defecting or 'churning' clients, or at least understand why they're leaving and feed back to your organisation.
"Only 1 out of 26 unhappy customers complain. The rest churn."
By reaching out to clients, you have the possibility to stop the churn and show them that your company values their business. A personal phone call can go a long way and leave a lasting impression.
Pro tip: Create specific fields that agents can fill out when speaking to churning clients. This allows the information to be used more effectively within your business.
Now that we've covered the basics, we're going to get stuck into how you can use Myphoner at each stage of the customer life cycle and provide you with actionable insights.
Related articles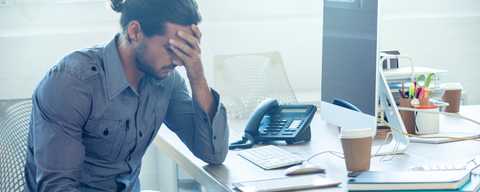 Motivational
Cold calling is not dead, but it's not easy either. Get motivated and keep your spirits up with us.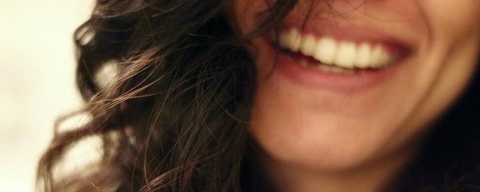 Tools & Practices
How to convey empathy, honesty and enthusiasm over the phone.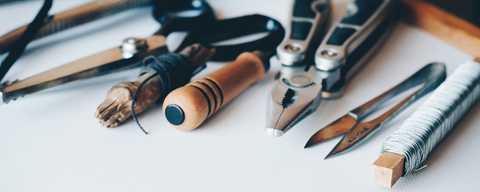 Tools & Practices
Cold calling is a major part of prospecting. Successful sales teams are constantly reviewing new tools to help them find success. Here's our current favourites.

Written by
Daniel Vincent
I'm Daniel! Head of Customer Success here at Myphoner. Over the past (almost) decade, I've worked with multi-national corporations as well as a handful of start-ups to transform their support experience into something truly exceptional.
At Myphoner, I spend most of my time trying to understand our client's experience and thinking of ways to improve it. My wish is for all our clients to be enabled to unleash the power of Myphoner within their businesses.