Hiring a sales representative is as easy as cooking a batch of chocolate chip cookies.
You just need to post a job ad on your company's career page or a job board for sales reps like salesheads.com.
Even better, you can hire a recruiting firm to do the heavy lifting as you focus on getting more prospects on your list.
Unfortunately, your chances of getting your next award-winning sales officer are doomed if that's the process you plan to take.
This is what we'll discuss in this guide. Stay tuned to get insights on the right way to hire a professional sales officer for your organization.
Why Hiring The Right Sales Officer Matters
Sales is the lifeblood of any business. Therefore, hiring a sales officer is like putting your business's survival in someone else's hands.
As a hiring manager, you shouldn't just look for someone who can demonstrate enthusiasm and confidence during the interview.
Those are positive attributes, but most sales reps dwindle when they enter the field.
To avoid such a scenario, differentiate candidates selling themselves in the interview and candidates genuinely ready for the job.
Getting it wrong at the hiring stage has two consequences:
You might miss hitting your revenue goals if the sales officer doesn't close sales as expected.
You'll incur more turnover costs as you'll still have to return to the hiring process to get the right person.
According to Mike Esterday, the CEO of Integrity Solutions, "it will cost a company about 1.5 times the exiting employee's annual salary to hire a replacement. But when it comes to salespeople, the true cost is usually much higher."
Research also shows that US firms spend $15 billion annually to train new salespeople and another $800 million on incentives.
With all these, it's not just okay to hire someone based on their number of connections on LinkedIn or a stellar performance in the interview.
Look for someone who can quickly jump into your vision, understand your product, and find pleasure in selling it using the skills they have acquired in the field over time.
Let's check a few things you should keep top of mind when searching for your next award-winning sales rep.
1. Identify When To Hire
As said earlier, hiring a sales is a considerable investment.
For example, let's assume it costs you around $100k to employ a new sales rep to your team. If your company churns five sales reps every year, that's a whooping half million dollars that go down the drain.
So it doesn't make sense to hire sales reps now and then. However, the unfortunate thing is that more sales reps always have the plan to look for new jobs in the next year.
This creates a battle for companies as they have to do everything to retain their best-performing sales reps.
With all the financial factors attributed to hiring a sales rep, you can only do so in a few instances. When:
You're short of sales reps, and there's a proven opportunity to hit revenue goals if you bring more reps on board.
Have a great demand for your product and your team is short-staffed.
Want to improve your company's sales cycle.
You have many inbound leads that your current team can't handle.
2. Figure out the best place to get talented sales reps
Professional social media channels like LinkedIn have made getting expert sales reps easier than ever before.
The social media channel has over 800 million professionals all over the world. The keyword "sales representative" in the US alone pulls out 4.8 million people.
The platform holds a robust database of talented sales reps who will be more than ready to get started on another adventure with your company.
There are two ways to get talented sales reps on your team using LinkedIn. The easiest option is to post a job ad on LinkedIn and wait for candidates to apply for your job.
Here's an example job ad posted on LinkedIn.
The process is simple, fast, and reliable as you quickly get candidates who you can vet on the go and filter successful applicants for person-to-person interviews.
The only disadvantage is that you'll have to sift through many applicants to get a successful candidate.
The other option is to contact sales representatives directly on LinkedIn through a connection request and cold message.
Typically, the process involves scanning through LinkedIn to get talented sales reps who've been active on the platform. You then reach out to them with your job request.
You'd want to make the message short and to the point, with a strong CTA to encourage feedback. Here's an example.
This method is very effective as you can only reach out to candidates you're sure can resonate with your goals.
3. Match Job Profile With Candidate's Skill and Experience
Once you've got a few candidates on your list, the next step is to create a job profile that targets your ideal sales rep for the job.
The job profile should be more detailed than a job description. It outlines how the salesperson will actually work once they're employed.
For example, it can show if the sales rep will sell a $6000 product/service, if the process involves calling C-suite or somebody else, or if they'll be upselling existing customers or hunting for new business.
Once you've created the job profile, the next step is matching the profile with each candidate's skills and experience.
You're looking for someone with skills such as communication, social selling, active listening, presentation, judgment, collaboration, e.t.c.
Matching these two helps you identify the right sales rep that aligns with your company goals. For example, you're better off hiring a sales rep who's perfect in upselling skills to target existing customers than hiring the same salesperson to get new business.
4. Use an Interview Framework that Fits You
The interview stage is the part where you get to know the candidates personally.
Therefore, you want to maximize the process to avoid hiring the wrong person. Suppose you're working in a massive company with an office environment. In that case, you can do a group interview where you've invited your company's sales managers and leaders to aid in the vetting process.
But if you're a start-up and need experienced salespeople, interview them in pairs. Since you won't include your management team in the interview, get a few questions from them beforehand to ask the interviewees.
Try to make the interview as conversational as possible. The goal is to help the candidates feel calm when answering questions.
Plus, it makes the candidates feel less defensive and creates a natural environment that isn't forced.
However, you still want to take control of the interview. Salespeople often become "talkative," which might derail the interview's outcome.
To avoid that, inform them how long the interview will take and the response time to each question, and use directives for open-ended questions.
5. Involve your Sales Team
If you're an established business with a huge sales team, it's essential to involve them in the hiring process.
This doesn't imply you should include them in the interviewing process from start to finish. Ask them for their opinion on a candidate and if they'll be able to blend in with the team goes a long way.
The candidate will feel included in the team because they'll interact with everyone and know how your sales process works. On the other hand, your team will feel included in making decisions about their performance.
Challenges when Hiring The Right Salesperson
As noted earlier, hiring the right salesperson isn't an easy feat. The main challenge is, of course, the hiring cost.
But you must also be aware of these challenges to avoid wasting more time.
Personal experience: Most hiring managers aren't sales professionals themselves. As a result, they often don't know what to look for when hiring a sale rep. That's why it's essential to involve your sales management team.
Huge expectations: Getting an award-winning sales officer doesn't mean your company will hit your yearly goals in the first quarter. Ground your goals in reality to avoid tension and pressure during the interview.
Misalignment with your company culture:The best salesperson isn't still a good fit if they can't be an excellent addition to your company culture. Most companies end up with salespeople who don't align with their goals, overall mindset, and dynamic. That's something you should check out for.
Conclusion
So here's a quick recap on what you should do when hiring your next sales officer.
Identify When To Hire
Figure out the best place to get talented sales reps
Match Job Profile With Candidate's Skill and Experience
Use an Interview Framework that Fits You
Involve your Sales Team
Try out these tips and see how your hiring process becomes easier with high success rates.
Related articles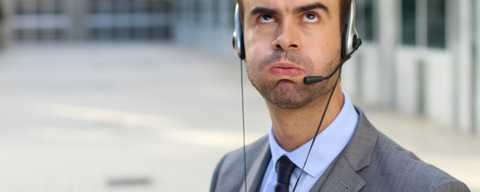 Industry Related
Bad calls happen, learn how to deal with them in a holistic way & come out on top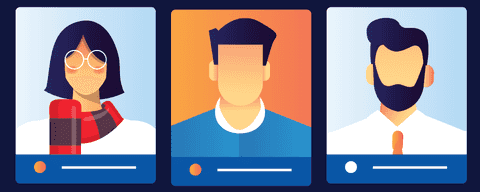 Industry Related
Learn why and how to use client personas in sales, from creating the persona to using them to close deals.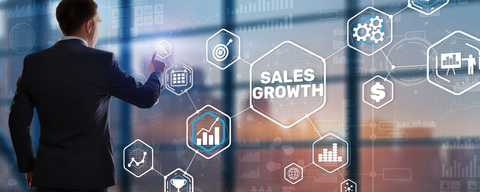 Industry Related
Learn how to boost sales with activity management, ensure you have the right processes to provide your sales team with what they need to succeed.

Written by
Jeppe Liisberg
I'm an entrepreneur and web developer. I've built or helped build a handful of startups.
I strongly believe in dedicated software that solves one task, but solves it really well. During my experience as an internet entrepreneur, I never found that software for cold calling, so that's why I decided to build Myphoner.
I'm very proud of what Myphoner has become, and I'm dedicated to doing everything I can to make it stay a success. That's why I greet all new customers personally and always read and reply to the feedback I get.