Sales Email Templates
Send pre-defined, personalized follow-up emails with just a few clicks
Create email templates to let your agents quickly send consistent, typo-free follow-up emails
Sending a good email immediately after a call is an excellent way to follow up. While the conversation is still fresh in your prospects' minds, you can elaborate on the topics that most interested them and take your relationship to the next level.
Likewise, following up via email after a day or two can be a good way of staying on your leads' radar if you can't reach them on the phone.
Such emails are likely to be similar in form and content, which is why it's a good idea to create email templates that your agents can use when they follow-up with leads.
You can create as many templates as you like, and mix merge tags with fall-back values to easily generate personalized content when sending emails to leads.
Managing Email Templates in Myphoner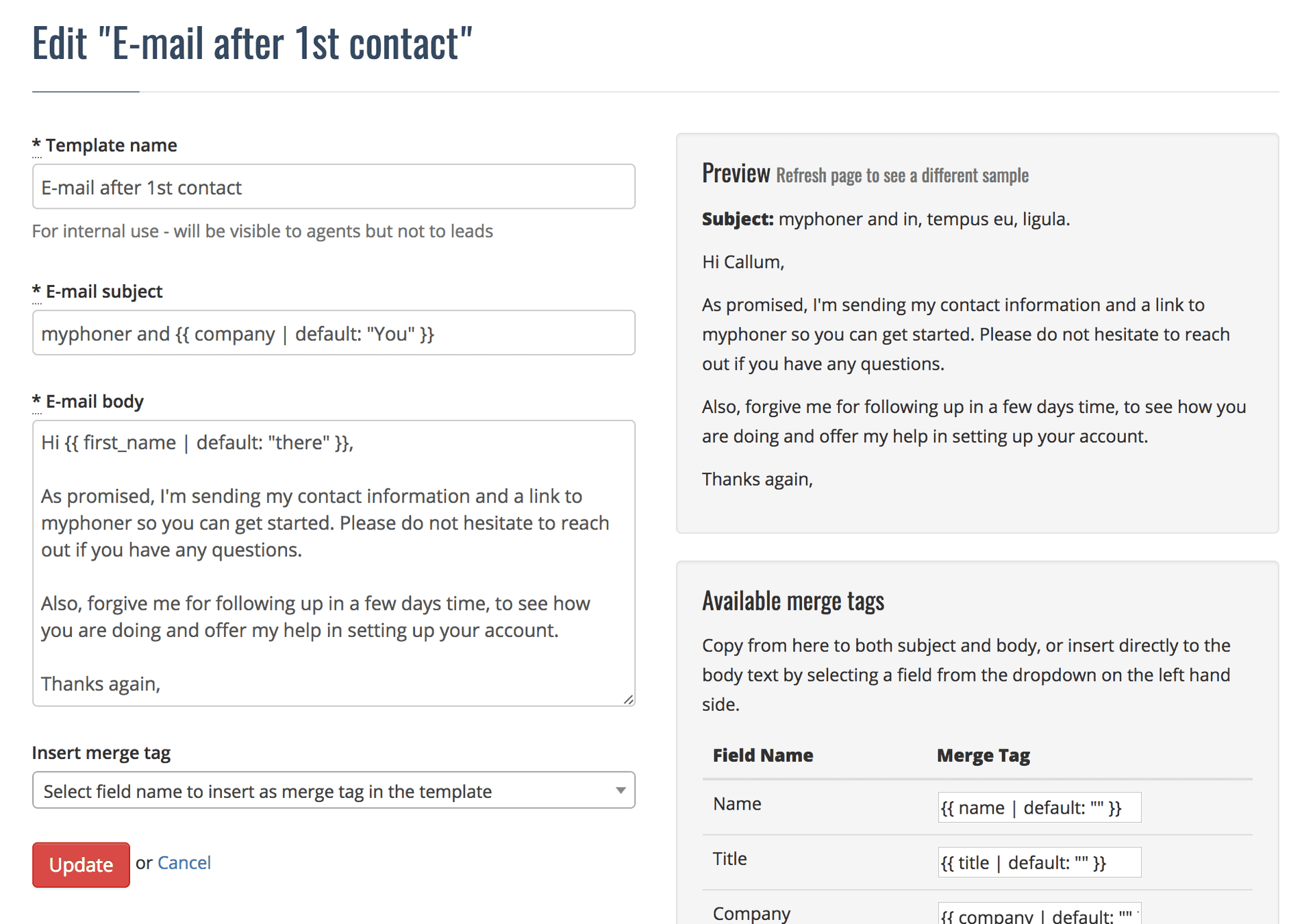 Wow... es como loco impresionante bueno. Sin duda, el mejor que he usado y los he probado todos. Myphoner acaba de ganar el primer lugar en mi caja de herramientas.

Keep the next follow-up email at your fingertips
Composing emails in Myphoner is as simple as selecting a template from the predefined set of emails you set up and asking Myphoner to merge the relevant contact information from your lead.
You can edit the email content before sending the message. When everything looks good, simply hit 'Send', and you're done.
With Myphoner, you can select and send emails from the same place you save comments about each lead, choose the outcome of a call and select the next time for a follow up.
In this way, Myphoner makes sending emails a natural part of your workflow, whether you're cold calling or following up with prospects.
Select a template and send email in Myphoner
Integrate email sending with Myphoner
Add any Gmail or Outlook 365 address to your Myphoner account or campaign and send emails directly within Myphoner.
With email per campaign, you can add your client's Gmail or Outlook 365 mail account to Myphoner allowing multiple agents to send from the same account.
Not using Gmail or Outlook 365? No problem, Myphoner will simply open the email in your default mail client. The email will be ready to send with the lead's details, your email address, your dropbox address (saving the email in Myphoner) and the email content all added by Myphoner.
Connect email accounts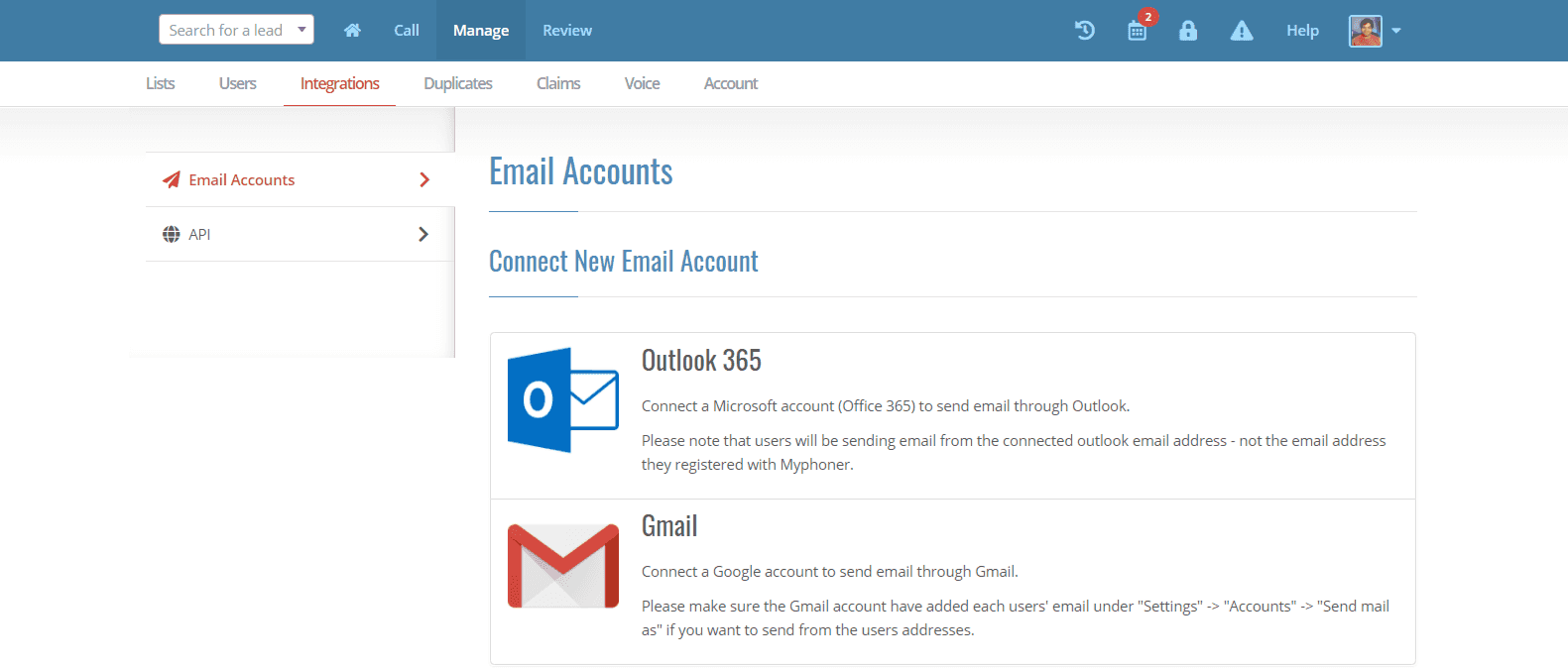 empezar en minutos. 14 días de prueba gratis en todos los planes.