Customer case study
Experimentation for Optimal Efficiency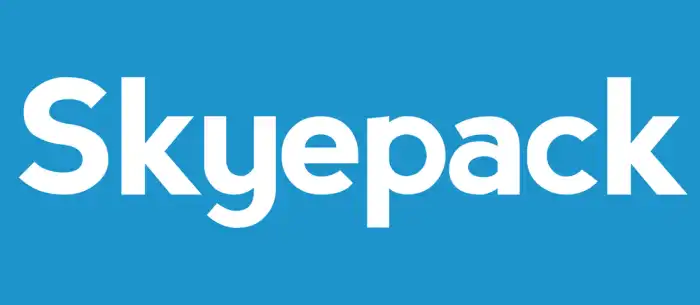 Industry

Education
Location

West Lafayette
Mission

Make learning affordable for college students.
Type

B2B
Website
Social
Favourite features
Lead queue

Avoid lead fishing and stay focused by queueing up leads intelligently.
Lead Segmentation

Easily segment and distribute leads.
Intelligent Retry Strategies

Automatically set follow-up based on call disposition.
Through a lot of experimenting Skyepack's sales model evolved to incorporate inside sales for the initial outreach.
I enjoy working for a trendsetting and visionary company, and bringing change to an industry that needs disruption, getting a movement going towards affordable education.
Eric Elming
Sales Manager, Skyepack
Skyepack was founded in 2012 out of West Lafayette with the mission to make learning affordable for college students. Skyepack works with colleges to create more engaging digital textbooks making use of their own SaaS application and range of resources such as OER (Open Education Resource), faculty authored content, and Skyepack generated content.
We are excited to sit down with Eric Elming, Sales Manager at Skyepack to discuss how Myphoner helps them connect with faculty and helps them to run a lean sales team.
Through a lot of experimenting Skyepack's sales model evolved to incorporate contacting college instructors and lecturers directly. Understanding where their pain points are in terms of textbooks and courseware, solving these pain points by creating digital course packs. This means they rely heavily on inside sales for the initial outreach to faculty.
"Skyepack's mission is to create affordable course content that are more engaging, providing a lot of value to students", says Eric.
A little bit about Eric
Started at Skyepack in 2015 while at Purdue University as a instructional designer creating digital versions of course textbooks for publishers, after graduating stayed at Skyepack this time in a sales role.
What he likes about working at Skyepack is that they are creating a service that helps make education accessible and affordable to all.
With the soaring costs of textbooks and the abundance of free information online it only makes sense that a platform and service such as Skyepack exists.
Why Myphoner?
As Skyepack was a startup they were figuring out how best to market and sell their services, Eric started making sales calls to faculty using an excel sheet and his cellphone which as he says "not efficient nor scalable".
As with most of our clients who started this way he found time management and being effective difficult, looking at a spreadsheet allows for too much non-calling time and decision making. Eric needed a way to make more calls, remove unnecessary decision making and reach more faculty quickly.
The Skyepack team evaluated multiple call service providers, and chose Myphoner based on a variety of factors.
I was able to double my output while still maintaining the quality by using Myphoner instead of my old tool.
Eric Elming
Sales Manager, Skyepack
They liked Myphoner's attitude toward product development, and felt that the people behind Myphoner were invested in their success.
One of the main reasons Skyepack went with Myphoner was because they were still experimenting on what the best sales strategy would be for them and Myphoner provided them with the flexibility to get started with minimal effort and change their approach as they needed to.
Myphoner was appealing as it allowed us to jump in and see how things are working and be experimental. Feel things out and work through our processes.
Eric Elming
Sales Manager, Skyepack
Initially, Skyepack used Myphoner along with a standard office phone however eventually moved up to using click-to-call which provided further efficiency. As the company grew they hired more sales representatives who were able to be onboarded onto Myphoner quickly.
Myphoner Part of a whole
Skyepack uses Myphoner as their initial inside sales tool and once they have nurtured a prospect to the point of bringing in the Instructional Designer they then move the lead to their CRM system. Initially, they would manually move over lead information which again took time and was not efficient.
By using Zapier they could automatically move qualified lead information with a push of a button and save time and have the team focus on what mattered, calling faculty and making education cheaper.
Workflow
When they started with Myphoner they were still experimenting with their sales strategy.
As time went on they learned how to best categorize and segment their leads.
They started using Segments which allows them to create specific campaigns depending on where the team needs to focus. One of the ways they found to be most effective is to have limited master lists and then segment by each university.
Using emails as a further touchpoint helps Skyepack nurture prospects as part of their workflow and the ability to do so within Myphoner has been a great addition for them.
Reporting
As the team grew Eric found reporting becoming more and more important to the sales team and management.
We look at reports on a daily basis to understand what is working and what's not.
Eric Elming
Sales Manager, Skyepack
As the team grew Eric found reporting becoming more and more important to the sales team and management. At this point, they evaluate the metrics of how many meetings booked, calls made, answer rates and time spent on calls (to name just a few) at regular intervals.
Myphoner provides complete transparency on how each agent is performing and how effective our campaigns are.
Eric Elming
Sales Manager, Skyepack
They use the agent reporting for KPI's and to better understand how their agents are performing on an ongoing basis. Eric generates reports not only on a daily basis but also does benchmark reports on a quarterly and yearly basis.
Growing with Myphoner
As Skyepack is in the technology sphere they tend to be an early adopter always looking for solutions that will save them time and money. Eric has been eager to test features with the aim of becoming more efficient.
Intelligent Retry Strategies made Skyepack 30% more efficient while maintaining the same quality.
Moving to Myphoner Voice allowed them to have a more streamlined solution along with getting new members onboarded quicker.
Most recently they have tested a new feature, Intelligent Retry Strategies which helped them increase their productivity by about 30% while keeping conversions the same.
Eric mentioned that they are always on the lookout for new applications and systems to help them streamline their processes, however to date Myphoner still comes out on top, especially when you look at the cost versus functionality.
As a company in a competitive environment, Skyepack values a platform that provides the core features they need along with flexibility all at a reasonable price.
Important Takeaways
Understand how Myphoner is intended to work by going through tutorials and speaking to support, this ensures you'll get the most out of Myphoner and have your team working effectively
Create segments early on as it allows you to run better campaigns and ensure the agents have the best leads to call
We really liked Myphoner's attitude toward product development, and felt they were invested in our success.
Brady Kalb
CEO, Skyepack
Fangen Sie an Protokoll. 14 Tage kostenlose Testversion für alle Pläne.