Sales Reports
Outbound campaign management with elegant, yet powerful sales reports
Agent performance at a glance
The agent performance cards are designed to give you a complete overview of how your agents are performing.
Use them to find the best sales performer, understand what she does well and work with the team to improve all across the board.
Conversion rates (net and total)

Graphs and time series to easily compare agents

Trends, compared to last period
Agent performance report
Gran producto, campañas muy fáciles de configurar, carga rápida de clientes potenciales y excelente servicio al cliente.

Thomas Larsen, CEO, Founder
Northern Globe
Full screen current sales activity report
Two different call activity reports can be viewed full screen for display on the wall or similar.
Optimized for display on a wall display

Trends, compared to last period
List-style agent performance report
Campaign activity report made simple
The campaign activity report makes the outbound campaign management a lot easier by providing insights into each campaign's key activity metrics, including:
Progress stats (won, lost etc.)

Conversion rates (net and total)

Trends, compared to last period
List activity report

All the details in one ultra flexible report
Missing a detail? Just choose your filter and generate a detailed report for viewing online or download it to a spreadsheet on your local computer. The detailed reports includes:
Group calls by date, campaign, agent and result of call

Expand to view individual leads for any grouping

View average and summed call duration

Sort by any grouping and view subtotals
Detailed report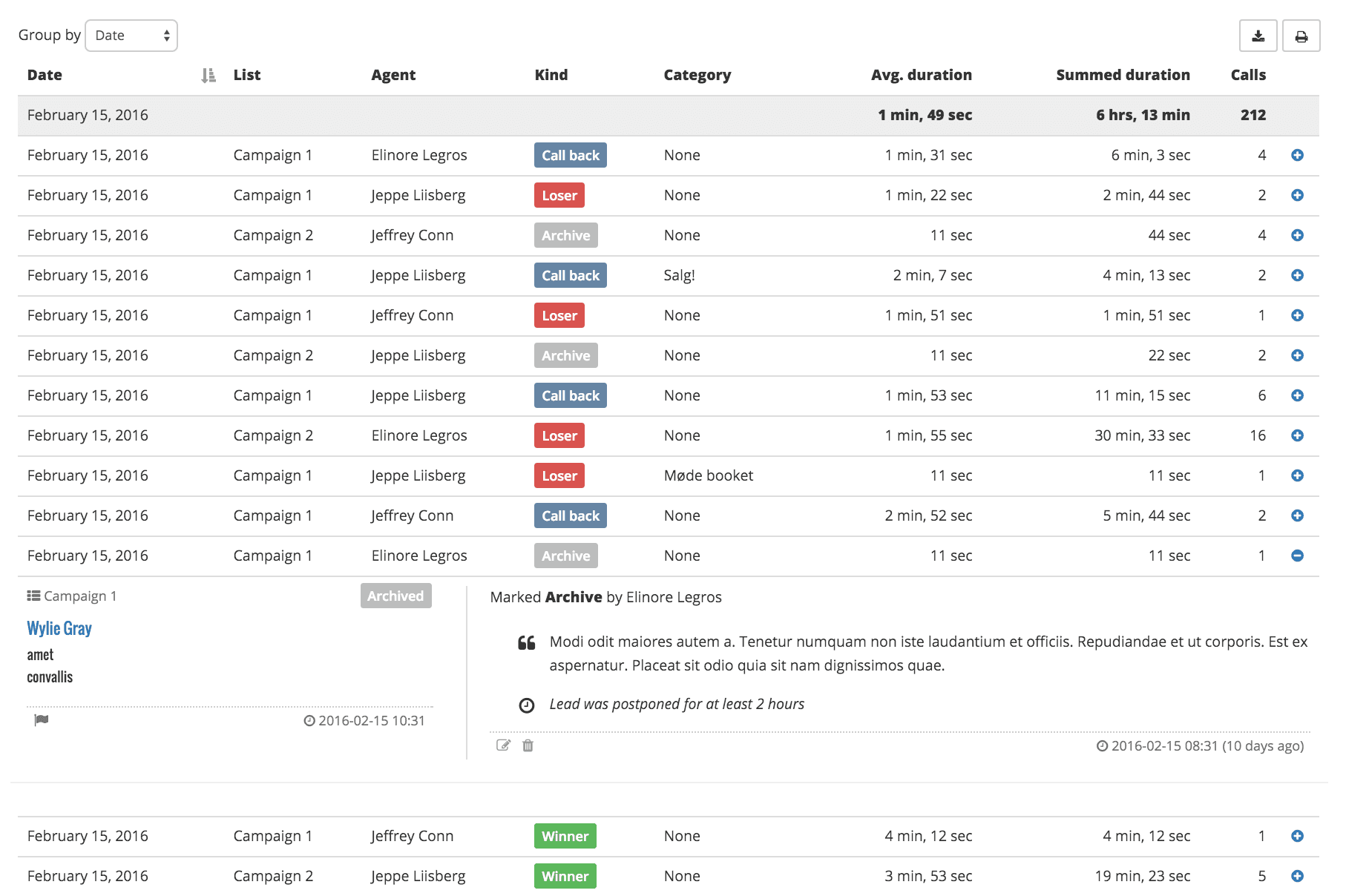 empezar en minutos. 14 días de prueba gratis en todos los planes.