Other than those who claim that cold calling is dead, most people referring to 'cold calling' these days use this term because it was always called that. But today's cold calling is rather warmer than it was ten years ago.
That's because we have better lead segmentation and qualitative data, which will help you reach the right prospects. Researching online before calling will enable you to create rapport with each prospect. Engaging and connecting on social media will make prospects feel they already know you. There's lots of advice out there that will help you improve your style and your pitch. (Just make sure you don't apply all the tips at the same time.)
"People settle. They settle for less than they are capable of."

—Seth Godin, The Dip: A Little Book That Teaches You When to Quit (and When to Stick)
This does not remove the fact that, for many people, cold calling can be an agonising experience. 'Cold emailing', 'cold calling 2.0' and 'social selling' are various ideas that – though they try to be convincing – you can do without. As tempting as they may sound, in my opinion they simply distract your focus from the real deal: picking up the phone. Don't settle for less than you are capable of. Here are some reasons why I say cold calling is as relevant as ever:
57% of email recipients consider a message to be spam if it isn't relevant to their needs, even when they know the vendor well. [Source: scripted]

An average buyer gets 100+ emails a day, opens just 23% of them, and clicks on links in as few as 2%. [Source: Tellwise]

On the phone, tone is 86% of our communication. The words we use are only 14% of our communication. [Source: ContactPoint]

93% of converted leads are contacted by the sixth call attempt. [Source: Velocify]
These figures suggest that we are already drowning in unsolicited emails – and it's far easier to ignore and delete an email than a phone call. They also suggest, however, that you must follow up on your calls. And that you should think about your attitude and tone more than the words you use. You should also expect to have to make an average of six attempts to get hold of the person you need to talk to.
Is this supposed to be easy? No. Think about it: do you really believe there's a magic bullet that will open all the doors for you in an instant? If so, be careful with that idea, because you might just end up quitting when you hit the dip.
"A woodpecker can tap twenty times on a thousand trees and get nowhere, but stay busy. Or he can tap twenty-thousand times on one tree and get dinner."

—Seth Godin, The Dip: A Little Book That Teaches You When to Quit (and When to Stick)
I'm not saying that emails and social media aren't useful or necessary. I'm just trying to make the point that the phone call should be part of the prospecting process. The call is where you put the effort that will make you worth the buy. You may be able to warm up leads with other strategies, but getting a personal conversation going is when you can really start heating them.
So, from my point of view, it's not about whether cold calling is dead or not. All it really comes down to is whether the email or the phone call should come first. They are not mutually exclusive – in fact, quite the opposite!
Related articles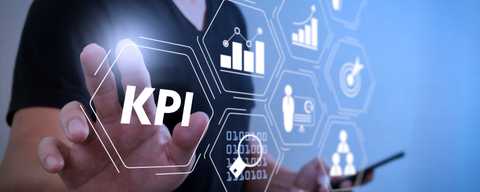 Industry Related
Know when your telemarketing campaign is experiencing serious issues that prevent sales reps from having rich conversations with prospects.
Industry Related
Cold calling remains an important sales technique that, when done right, is hugely lucrative. Discover impressive statistics about cold calling in 2023.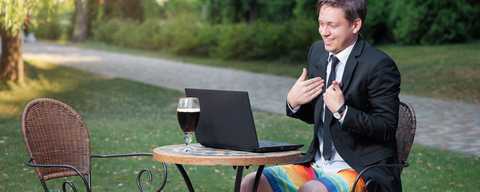 Strategy
Scaling faster while cutting costs by tapping into remote work represents an opportunity every business owner should explore, and Myphoner will help you manage the team.

Written by
Jeppe Liisberg
I'm an entrepreneur and web developer. I've built or helped build a handful of startups.
I strongly believe in dedicated software that solves one task, but solves it really well. During my experience as an internet entrepreneur, I never found that software for cold calling, so that's why I decided to build Myphoner.
I'm very proud of what Myphoner has become, and I'm dedicated to doing everything I can to make it stay a success. That's why I greet all new customers personally and always read and reply to the feedback I get.